Typically PR or public relations agencies are much more necessary for later stage/ funded startups but it also entirely depends on your business. Whether you're looking to get into the media, work on your marketing strategy or promote your business, PR is often necessary internally or externally. The list below aims to capture the major firms operating in the UK focused on technology, investment and startups.
Related: How to get your business in the newspaper
Seven Hills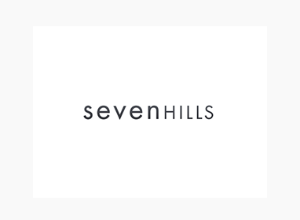 Seven Hills works with world leading founders, brands and destinations-empowering inspirational people, places, companies and sectors to the shape of future and they do it through campaigns.
Specialist Areas: Campaigning and PR.
Useful: Seven hills that campaigns are what make great ideas a compelling reality, a single message carefully crafted and powerfully told.
Contact: Seven Hills can be contacted through the following link.
Clarity PR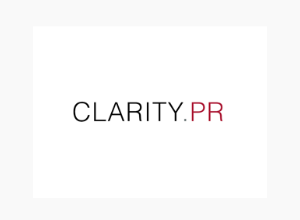 Clarity PR specialises in working with technology companies from around the world, with clients from early-stage tech start-ups through to large multinationals. With offices in three of the world's major tech hubs – London, New York and Berlin – Clarity has worked with technology companies since 2003 and has a unique understanding of the specific PR requirements for businesses in the technology sector.
Specialist Areas: Technology startups, B2B tech companies.
Useful: Clarity PR recruits senior PR experts alongside former journalists from major media outlets and some of the world's leading technology blogs. This gives them unparalleled insider insight into how the media operates, what journalists are looking for and how best to successfully pitch a story.
Contact: You can complete their enquiry form here.
Whiteoaks PR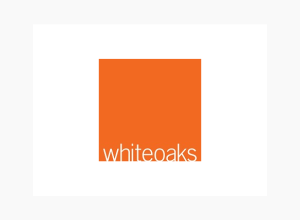 Whiteoaks is a B2B PR, social media and influencer relations agency with a core specialism in technology.
Specialist Areas: Technology.
Useful: Whiteoaks' success is founded upon four unique market differentiators. Firstly the approach to campaign development, which is driven by business goals and distinguished by compelling creative themes. Secondly the transparent fee structure and results-driven performance. Thirdly established relationships with top market influencers. And finally the skills-based teams, comprising specialists rather than generalists.
Contact: You can find all contact details here.
Rooster PR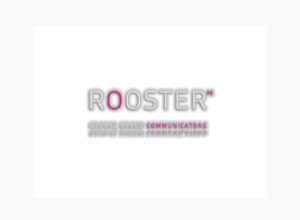 Rooster provides PR & digital communications services to a broad range of clients in the consumer, corporate, technology and travel sectors, both in the UK and globally.
Specialist Areas: Brand PR, Digital Communications, Global Media Coverage.
Useful: Rooster also provides payment-by-results PR services through Results PR.
Contact: You can reach Rooster here.
Marlin PR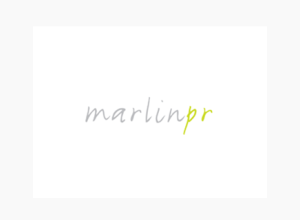 Marlin PR  has clients all across the world from start-ups to blue chip brands, their commitment to client service and enthusiasm sets them apart.
Specialist Areas: Technology
Useful: They have big clients such as Sony, Cisco, Targus, Mojiva so their PR community is robust and ambitious.
Contact: Get in touch here.
Towchdown PR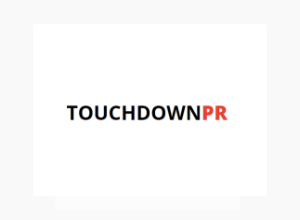 Touchdown PR is a tech-centric consultancy has five offices across Europe and US and helps their clients articulate their brand message and position it in front of relevant media outlets, influencers and the general press.
Specialist Areas: Data protection act and security, connectivity, storage, cloud, virtualization, e-commerce and more.
Useful:  Touchdown's portfolio includes companies such as Adapt, Brainloop, Quorum, WhereScape and more. An extensive international reach is secured through connecting with other Touchdown's offices.
Contact: Relevant contact details for all of their offices can be found here.
Lily Pad PR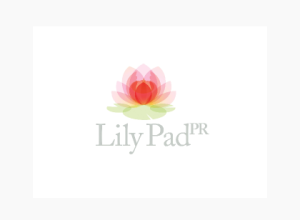 Lily Pad PR assists online start-ups and established online brands to drive traffic, sign ups and sales using PR.
Specialist Areas: Start-ups, online brands, retail, consumer, B2B, lobbying, third sector, campaigning.
Clients Include: Fabletics.co.uk, JustFab.co.uk, New Entrepreneurs Foundation, Gearedforgiving.com, Pret-a-meubler.com, myinternationalshopping.com, Don't Panic, CFH Docmail, Three Choirs Vineyard, The Anne Frank Trust UK,Vouchercodes.co.uk, welovelocal.com, reglazemyglasses.com, brightnetwork.co.uk, mybuilder.com, myhammer.co.uk, quib.ly, milkster.com
Useful: Lily Pad PR offers start-ups a free one hour PR health check.
Contact: You can also contact them here.
Cherish PR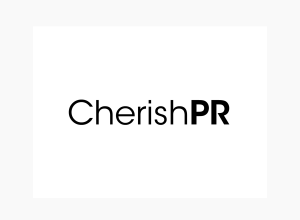 Cherish PR are one of the top 100 digital PR agencies. They are an important communication partner to UKs biggest and best known digital brands.
Specialist Areas: Advertising, brand, digital, media and news.
Useful: As a trusted partner to their clients they claim to have awareness, interest, sales and traffic, registrations and conversions.
Contact: Find contact details on their website.
10 Yetis Public Relations Agency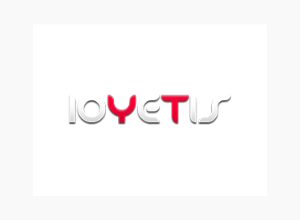 10 Yetis offers integrated online and offline public relations services and campaigns to different sectors including Financial Services, Technology, Professional Business Services and Celebrity Public Relations.
Specialist Areas: Public Relations, Personal PR, Online PR, Tech PR.
Useful: The PR work of 10 Yetis has been featured in major publications and media centres.
Contact: You can reach 10 Yetis here.
VitisPR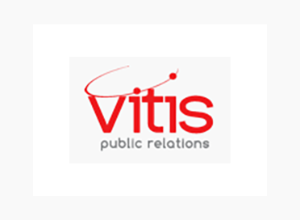 VitisPR offers online and offline PR services for growing companies. Their special services also include profile-building campaigns for start-ups and small businesses (SMEs).
Specialist Areas: They are specialised in B2B PR and B2B technology PR.
Useful: Visit PR won the gold prize in 2007, for the Best Small PR Consultancy in the Midlands region.
Contact: Find contact details here.
PR Office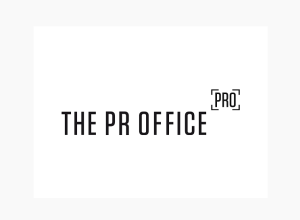 Founded 11 years ago, the PR Office helps brands spark meaningful conversations and build key relationships across multiple sectors. They provide their clients with a variety of traditional PR services, including message development, crisis and issues management, strategy creation and research and more.
Specialist Areas: Professional services, financial, business and industry, non-profit and lifestyle.
Useful: Some of their clients include Congress, Ateronon, Rebus Group, BAOMS and more.
Contact: Find contact details on their homepage.
CCgroup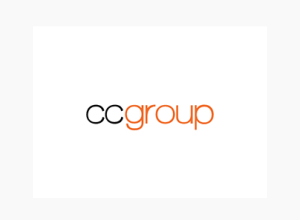 CCgroup is a London based B2B technology PR agency which provides expertise to retail and banking technology brands. They also provide sophisticated communications in the technology sector through their CleanTech division.
Specialist Areas: They are specialised in generating sale leads, positioning for an exit, building grand values and audience insights.
Useful: CCgrouphas award winning clients.
Contact: You can reach CCgroup here.
Chameleon PR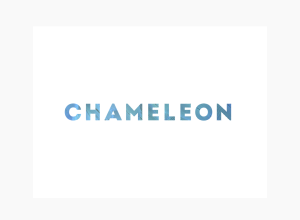 Chameleon is a 17-year-old PR agency with roots in tech, evolved into a multi-sector, multi-national consultancy. Today, they help their diverse portfolio of clients with everything from a basic communications strategy and getting press coverage, to nurturing internal communications and managing crises.
Specialist Areas: Business software, cloud computing, finances, e-commerce, retail, workforce collaboration.
Useful: Google Enterprise, Unify, DocuSign, Experior and many others have used Chameleon's services so far.
Contact: If you'd like to find out more, there's a marketing inquiry form on their contact page.
The Whitehouse Consultancy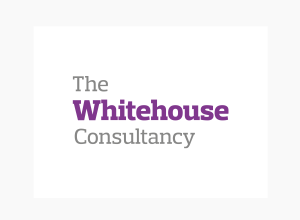 A specialised political consulting agency, Whitehouse collaborates with a variety of clients and industries that wish to be a part of the national conversation. With a seasoned team of over 20 consultants, they cater to all public relation needs and desires a company may have, from content creation and reputation management to engaging with the regulatory bodies of the European Union.
Specialist Areas: Business and finances, energy, nutrition, health, infrastructure, welfare and social care.
Useful: The Whitehouse clientele includes the British Olympic Association, GSK, BBC, National Obesity Forum, Enterprise-Rent-A-Car and more. They also have an operating pro-bono scheme, with a goal of providing full support to a charity or nonprofit.
Contact: You can leave a media inquiry on their about page.
3×1
Founded in 2001, 3×1 is one of Scotland's biggest independent PR firms. An award-winning consultancy with experts in both the public and private sector, they cater to their clients with a customised range of marketing services, including corporate profiling, media training and stakeholder engagement.
Specialist Areas: Tourism and sport, retail, arts, nutrition, energy, finances and more
Useful: Atos, Lees, Viridor, Diageo and Orion Group have all leveraged 3×1's expertise.
Contact: All contact information is provided on their site.
Connect Communications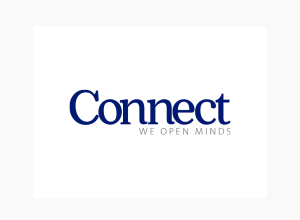 Founded in 1998 as an independent company, Connect Communications is a political communications agency, connecting their clients with relevant decision makers and helping them build their political influence. Whether it's designing a new public affairs strategy or engaging with key influencers, they offer their services to an assortment of clients from both the private and public sector.
Specialist Areas: Political strategy and intelligence, corporate communications, political engagement and more.
Useful: Some of Connect PA's clients include Unison, Barking Riverside, British Heart Foundation, Affinity Water and more.
Contact: You can send Connect a message on their contact page.
Gresham PR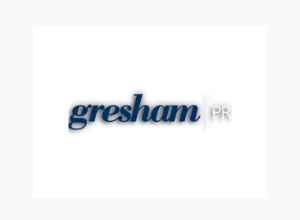 Gresham PR is an independent financial PR and branding consultancy run by experienced practitioners.
Specialist Areas: Financial public relations, financial design, media training
Useful: They have a vast pool of clients and companies that include non-profit organisations, universities, colleges and private enterprises.
Contact: You can contact them through the following link.
Brazen PR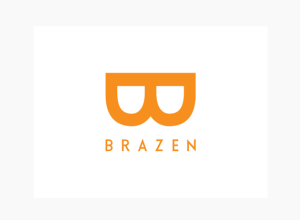 With offices in Manchester and recently Dubai, Brazen is committed to delivering multifaceted, content-rich campaigns for their worldwide clientele, big and small. They offer a variety of customised services across sectors and industries and have claimed the 'PR Consultancy of the Year in the North West' award for eight years.
Specialist Areas: PR, social media marketing, branded rich media, search marketing, live activity and more.
Useful: Among Brazen's clients are Dr. Oetker, Wilko, Russell Hobbs, Hilton, Asics and more. They typically focus their campaigns on coming up with a big, general idea first, and building a multi-channel strategy for their client around it.
Contact: Find all contact details on their website.
Kaizo PR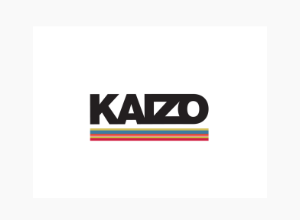 Kaizo is an independent, head-on PR agency, covering everything from content development to moderating social conversations. When you pick Kaizo, they pledge full attention of their management, rather than having to deal with silos or unnecessary internal structures.
Specialist Areas: Core sectors include Technology, Wellbeing, Lifestyle, Science and Education.
Useful: Some of Kaizo's more prominent clientele include Fitbit, Dunkin' Donuts, Unilever, Blackline and HoMedics.
Contact: If you'd like to get in touch with Kaizo, head on to their contact page.
Midas PR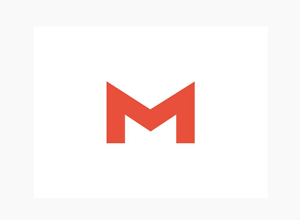 Midas PR is the leading independent communication agency for publishing, arts and cultural sector.
Specialist Areas: PR, advertising, publishing and arts.
Useful: They can be helpful for businesses that are related to the arts.
Contact: You can contact them through the following link.
Four communications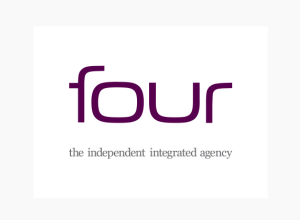 Four communications are expert practitioners offering strategic consultancy and focused implementation across consumer, business to business and corporate PR, across a wide range of industries.
Specialist Areas: PR, Consumer PR and SEO & digital marketing.
Useful: Using sophisticated research and analysis tools, they create communication strategies that are sure to reach your target audience.
Contact: Four Communications can be contacted through the following web address.
Threepipe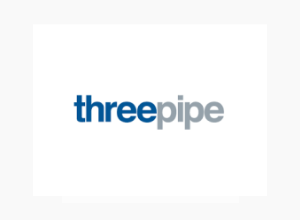 Threepipe is an independent PR firm made up of 60 PR, SEO and social media specialists.  At Threepipe, a band of paid earned, shared and owned media experts work side by side to help create advertising campaigns with long-lasting impact.
Specialist Areas: Digital Marketing, PR, Social Media Marketing.
Useful: Threepipe's clients include the likes of Campari, The Laughing Cow, L'Occitane and more. Their PR department works closely with data analysts, content creators and lead generators to amplify the reach of each of their campaign's.
Contact: Interested parties are welcome to get in touch via Threepipe's contact page.
Eskenzi PR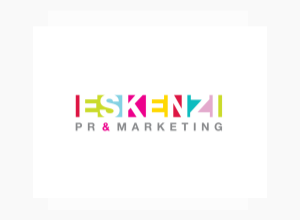 Eskenzi is an international PR agency with headquarters in London and offices in Germany, California and France. Specialising in PR and marketing consulting for the technology industry, the agency's clients range from burgeoning startups to established industry leaders.
Specialist Areas: Technology, with a particular focus on Information Security, Cloud and Big Data.
Useful:. Imperva, ESET, Tripwire, AlertLogic, PhishMe have all used Eskenzi's services. The agency also specialises in creating media buzz which can be helpful for IPOs and acquisitions. Each account manager works with a maximum of 3 clients, to ensure maximum dedication to each project.
Contact: Eskenzi's contact page provides detailed information of all 4 of their international offices.
Say Communications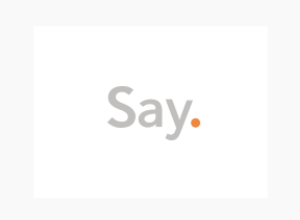 Say Communications is a global consultancy with a particular marketing expertise in areas of health and technology. Labelling themselves as a 'hybrid agency', their team aims to integrate PR techniques with best practices of several other disciplines, to create not only awareness but long-term adoption and expedient behavioural change for their clients.
Specialist Areas: Say Comms specialise in healthcare, tech and corporate communications.
Useful: Notable clients include Roche, Danone Nutricia, Secunia, Canvas, Epigeum and others. As the founding members of Plexus, a global consultancy network, they have partner offices on four different continents, ensuring international outreach.
Contact: You can find their contact information featured in their website's header.
Roche Communications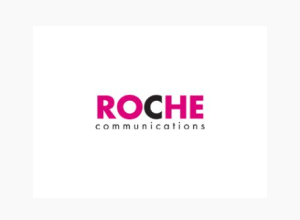 Founded back in 1993, Roche Communications is a London-based hospitality PR agency, focusing entirely on working with restaurants, bars, pubs and hotels. Whether it's a grassroots marketing campaign that your business needs or someone to help you effectively promote your special deals, Roche has its pulse on the British eating and drinking culture.
Specialist Areas: Hospitality
Useful: Among others, Roche's clients include Restaurant Gordon Ramsey, The Cinnamon Club, Savoy Grill, Potbelly, Purssells and more.
Contact: If you'd like to schedule a meeting, there's a simple contact form on their website.
SE10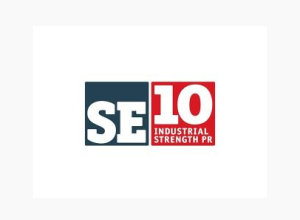 SE10 boasts three offices on three different continents, and concentrate their PR prowess on an international B2B market, across a range of industries. With a core team composed of professional journalists and magazine editors, they see their competitive strengths in public relations and powerful writing, be it a conference keynote speech or a localised project report.
Specialist Areas: Various industrial sectors, including construction, logistics and energy
Useful: SE10's clients include the likes of C&A, the European Commission, Volvo (naval and construction equipment) and more. Their London, Singapore and Chicago offices ensure an exhaustive global reach for each campaign.
Contact: You can find the company' contact details on this link.
Fieldhouse Associates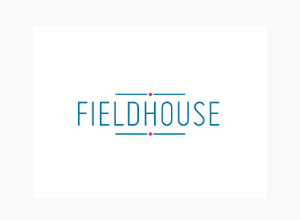 Fieldhouse is a boutique PR firm that specialises in investment clients and established/ funded start-ups, there based in South London.
Specialist Areas: Corporate, Mobile, B2B, Venture, Digital, Tech.
Useful: Fieldhouse have clients including Octopus Ventures and MMC Ventures, they are extremely hooked up in the investment community.
Contact: You can reach Field House here.
Red Lorry Yellow Lorry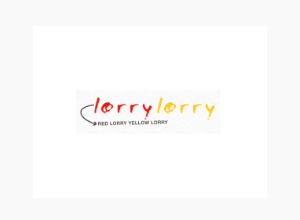 Red Lorry Yellow Lorry is one of PR Week's top 20 tech agencies. Services include PR, social media, content marketing, customer engagement and internal communications for b2b and b2c businesses.
Specialist Areas: b2b tech communications for IT, media and creative companies, customer and employee engagement.
Useful: Clients include Canon, eBay, Avid and LogMeIn. They have offices in London, Boston and Los Angeles. They run the Convoy PR network, a global network of independent b2b agencies.
Contact: You can find their contact details here.
Hudson Sandler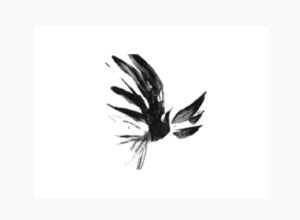 Hudson Sandler has a long background in financial PR, as well as growing corporate communications and digital teams. The agency is well respected amongst London's leading business journalists, as well as City analysts, and is skilled at securing high-profile media coverage.
Specialist Areas: Financial Communications, Investor Relations, Corporate PR, Digital PR.
Useful: Clients include Accor, Asda, TUI Travel, Ted Baker, 888, Saxo Bank. Hudson Sandler's consultants come from a wide range of backgrounds, including law, politics, banking, technology and various marketing disciplines. This gives them a deeper understanding of business challenges.
Contact: You can get in touch here.
Clementine Communications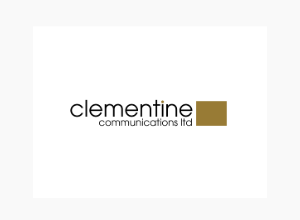 Clementine Communications specialises in food, drink and lifestyle PR. They offer a 360° approach and their expertise ensuring their clients' campaigns punch above their weight.
Specialist Areas: PR, campaigns and event planning.
Useful: Member of the PRCA Association, they achieved its Communications Management Standard – the gold standard of service for the PR industry in 2015.
Contact: Contact them here.
Spreckley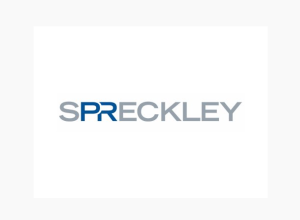 Spreckley is an independent PR, content marketing and integrated communications agency, with expertise in B2B technology, healthcare, professional services and consumer markets.
Specialist Areas: B2B technology, healthcare & medical, B2B professional services and consumer.
Useful: They go above and beyond conventional PR, applying their individual skills to tell your story.
Contact: Find their contact information and form here.
Platform PR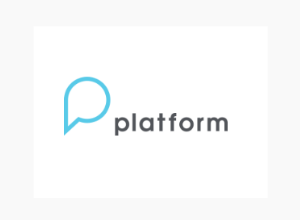 Platform PR provides highly effective PR and communications programmes for some of the most talked about companies in the digital media and TV world.
Specialist Areas: Media and entertainment, on-demand and OTT video technology and services, broadcast technology and advertising technology.
Useful: Recently named the 2015 TVBAwards winner for Best PR, Marketing and Communications Team.
Contact: Get in touch here.
Proactive International PR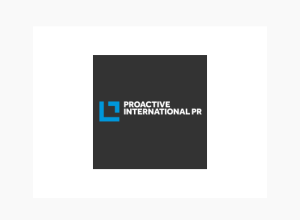 Proactive International PR is a UK-based internationally focused, B2B public relations consultancy with a strong emphasis on telecommunications and technology. They seamlessly blend the traditional press release and media outreach with brand profiling, geo-targeting and editorial content that illustrates their passion and expertise within the technology sector.
Specialist Areas: Technology, telecommunications, transport infrastructure and global event support.
Useful: They are experts in working with standards-based technology forums and industry associations. They also have tremendous success entering their clients for global recognition awards which subsequently they have gone on to win.
Contact: To see their latest clients or ways to get in touch, click here.
PHA Media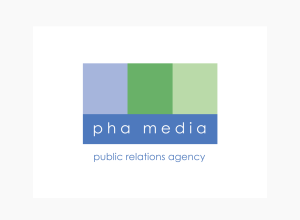 PHA Media is a multi award-winning, a full-service agency founded by a former newspaper editor. Their journalistic roots ensure access to the best contacts book in the industry and an instinct for what makes a story and they function with the tenacity of a newsroom. They form partnerships with their clients, outlining clear objectives and working together to achieve them, through highly creative and integrated campaigns.
Specialist Areas: Consumer PR, Healthcare PR, Technology PR, Sports and Leisure PR, Public Affairs, Campaigning, PR for Individuals and Entrepreneurs, Corporate Communications, Business PR, Media Management, Media Training, Crisis Management, Digital and Web services.
Useful: PHA Media have a particular specialism in working with innovative startup businesses and entrepreneurs.
Contact:  They are based in the heart of Soho, London. You can reach PHA Media here.
CommsCo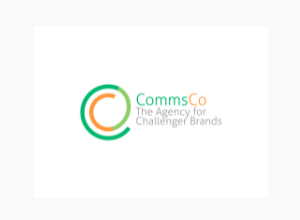 CommsCo provides tailored PR, content marketing and social media strategies and services for B2B technology companies. They have substantial experience with agile technology organisations, delivering successful lead generation-focused programmes to growing businesses and developing social media channels to support campaigns.
Specialist Areas: Disruptive B2B technology companies, challenger brands.
Useful: CommsCo is listed on B2B Marketing's Top 20 PR Agencies in the UK and was in PR Week's Top 150 UK PR Agencies in 2015. CommsCo's achieves business and national level coverage for challenger brands. The more agile a company, the more results CommsCo achieves. Their clients base is 100% referenceable.
Contact:  You can find their contact details and a contact form here.