When it comes to opening a business bank account there are a wide range of banking providers in the UK, with various account options for startups and small businesses. This list provides a breakdown of the leading business banking solutions available and their different features they offer.
Disclaimer: Some of the details in this article are outdated. It is soon to undergo a major update, in the meantime please click through to each business banks website for up to date information about their products, services, fees and offerings.
Santander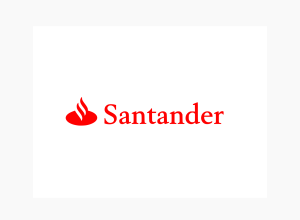 Santander offers all the start-up businesses with 12 or 18 months of free business banking with their start-up business current account. You also get to enjoy free and unlimited day to day transactions during the start-up period. Santander provides online guidance and support to their current account clients when they need it.
Features/Benefits: Free 12 or 18 months of start up business banking, online and mobile banking, SMS and email alerts about your account and start-up businesses.
Metro Bank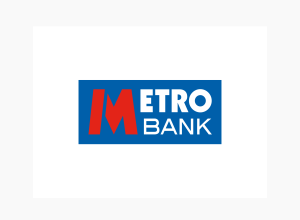 Metro Bank's business bank account is a current account which has been designed specifically for new businesses and start-ups with a turnover of below £2m. This account is primarily used for day-to-day banking solutions.
Features/Benefits: The bank is available seven days a week from 8 AM to 8 PM. They also have a 24/7 UK-based telephone banking with a local Business Manager as a key point of contact. Metro Bank has an Award-winning account switching service which lets them take the hassle out of moving your existing bank account.
The process of opening an account is fast and hassle-free. Transactions all over Europe are free of charge. The pricing is straightforward and transparent. They also offer free internet banking, with the option of adding "Business Online Plus" for a monthly fee.
HSBC
HSBC provides a range of accounts and services for business banking. Business specialists in all branches are available to discuss your business' needs in detail. They also provide finance and borrowing for business expansions or improving cash flow.
Features/Benefits: Free start-up business banking for up to 18 months; telephone, mobile and online business banking. Business guidance to start trading overseas, as well as finance and borrowing to fund your expansion or improve cash flow.
Lloyds Bank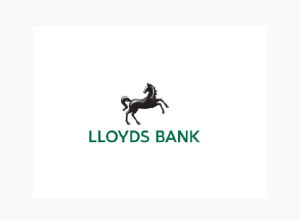 Lloyds Bank provides start-up businesses with up to 18 months of free business banking, and offers a Monthly PricePlan once their free banking period expires. They also provide start-up businesses with guidance on legal, business taxes and regulatory requirements which are mandatory for running a company. They help establish around 120,000 businesses each year.
Features/Benefits: 18 months of free start-up business banking, internet and mobile banking, PhoneBank and a monthly PricePlan following the trial period. Account includes support from the bank's business management team.
NatWest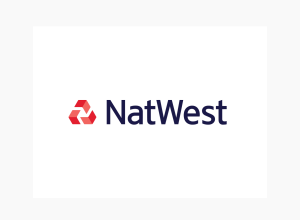 NatWest offers a variety of start-up business banking services. The bank provides personal guidance to get your business off the ground, as well as free business training courses. With their current business account, you can enjoy up to two years of free business banking.
Features/Benefits:  Free business benefits worth up to £850 for start-up businesses, online and telephone services, mobile banking apps, business guidance and free business training courses.
Royal Bank of Scotland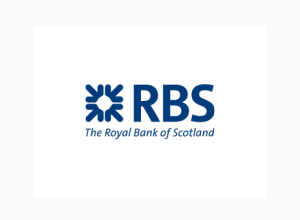 RBS offers a start-up package which includes free benefits of up to £800. They also provide two years of free business banking services, along with 15% off on the Business Insurance for the first year.
Their business management team helps and supports businesses in reaching their goals. Online/Mobile Banking is also available 24/7.
Features/Benefits: Free business benefits worth up to £800, online and mobile banking, support and guidance via bank's management team. No annual fee on business credit cards for the first 12 months, as well as two years of free banking.
Barclays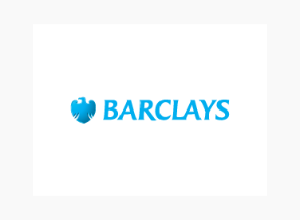 Barclays offers free business banking for 12 months, and provide loyalty benefits if you stay with them longer. They will get in touch with you two months before your contract ends. Easy online application system. Two price plans of your choosing, designed around the way your business makes and receive payments. No standard transaction fees during the initial free banking period.
Features/Benefits: 12-month free business banking period, free expert advice to help you grow your business. Access to Barclays Connector – a knowledge-sharing platform powered by a community of entrepreneurs. Secure cloud storage with 'Barclays Cloud It'.
The co-operative bank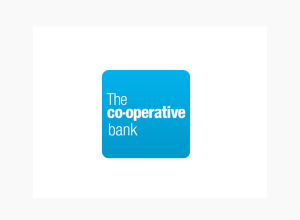 The co-operative bank offers a one-of-a-kind banking package to more than 200,000 members of their Federation of Small Businesses (FSB). The bank provides multiple banking solutions for SME's that can assist them in their day-to-day banking needs.
Features/Benefits: The co-operative bank provides everyday banking services for free, with no charge for paying in up to £2,000 cash per month (then it's 75p per £100 extra). Interest is paid on the entire credit balance. The bank also has a fee-free overdraft facility. You are granted access to a business charge card, with no monthly fee and a £25 loyalty bonus each year.
Bank of Scotland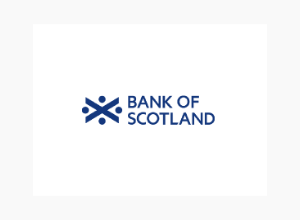 The Bank of Scotland offers a wide range of support and services to businesses who wish to open an account with them. A dedicated Business Management Team will also be there to guide you.
Features/Benefits: One of the best perks associated with this account is an 18-month free business banking period. You also get a free one-month trial of their business toolbox, and can easily access your account online or through the telephone.
Clydesdale Bank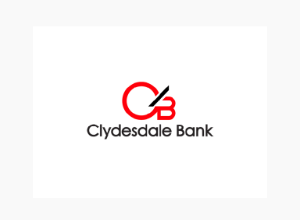 Clydesdale Bank offers small businesses two banking options: Local Relationship Manager or Business Direct. With either one, you receive direct contact with someone who can advise you on your business and help you find solutions to problems specifically concerning your company.
Cumberland
Cumberland offer a business current account option is available for all small businesses.
Features/Benefits:
The Cumberland has an extensive network of local branches, across Cumbria, South-West Scotland, West Northumberland and North Lancashire. They also offer Internet banking and a mobile app. The account integrates with Xero accounting software to give you an up to date view of your financial position and save you time reconciling your accounts.
Bank of Cyprus UK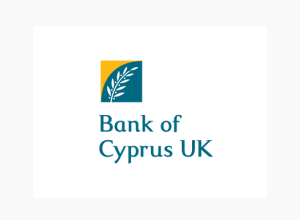 The Bank of Cyprus has long been known for their flexible banking solutions for small businesses across the UK. They have also established a reputation for giving tailored banking solutions to small businesses which include saving packages and easy access to your funds.
Features/Benefits:  Manage your finances whenever it suits you, with their 24/7 Online Banking and Mobile Banking services (deposit can be as low as £10). Overdraft facilities are in place to help you manage your working capital and cash flow needs. VISA debit card is available with the Bank of Cyprus account, which can be used to withdraw up to £300 twice per 24 hours from any ATM in the UK. You can also use the card internationally at any ATM with the VISA logo.
Bank of Ireland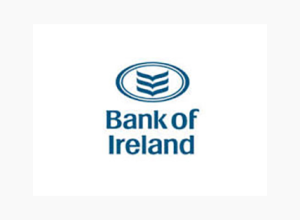 The Bank of Ireland offers a wide range of business banking facilities, including deposit services, commercial lending, interest rate management, foreign exchange and debtor finance.
Features/Benefits: There are no limits for annual turnovers and low quarterly account charges of £8.50. Free monthly statements and 24/7 online banking are available, along with a comprehensive business start-up package provided to new customers.
Danske Bank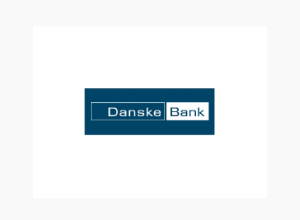 Dankse bank offer fixed tate business savings accounts offers you a fixed interest rate, giving you the peace of mind of knowing exactly how much you'll be getting. All you need is a minimum of £1000 to open your account.
Features/Benefits: Free sterling cash machine and MasterCard Business Debit Card transactions. Discounted fees when using Danske's Express Lodgement Service or Night Safe facilities. Their Business eBanking platform gives you access to your account information whenever you need it, and aims to help you manage your cash flow more efficiently. There is no monthly subscription fee for the Accounts Information module so you can view your account balances and transactions.
Allied Irish Bank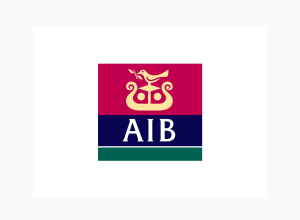 Allied Irish Bank have an account that is made particularly for start-up businesses that have been running for at least three years. AIB also offers a number of start-up support tools and merchant services.
Features/benefits: For the first two years, AIB will waive many of their account maintenance and transactions fees (excluding cash handling fees). They also agree to waive cash handling fees up to a maximum discount of €100 per fee quarter. With their current account, you can make and receive payments by debit card, cheque, direct debit, standing order or online.
Yorkshire Bank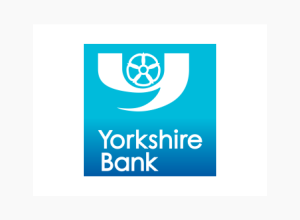 The Yorkshire Bank has a long banking tradition in the UK going back to the mid-1800s. Through time, they became well known for their reliability in business and personal banking and grown a network of 182 retail branches.
Features/Benefits: Their offer's highlight is the 25 months free day to day banking which means no service charges or account fee for a bit more than two years as well as direct debit, cash deposits and withdrawals up to the limit of £250.000 yearly. The offer stands for all start-ups opening their first account or to established businesses with a turn of less than £2 million wanting to switch banks. The bank also has a secure, 24/7 accessible digital banking.
TSB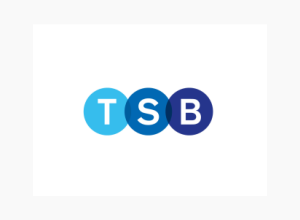 The originality of the TSB comes from the fact that this bank does local banking only – the money never leaves Britain and thus makes the local economy stronger. They have more than 630 branches across the UK and an easy-to-use branch locator that will find you the closest one.
Features/Benefits: Their offer for start-ups is 18 months of free business banking deal with support from a relationship manager. All sole traders with a turnover of less than £125,000 per year are eligible. They also offer a mobile app and free text alerts that deliver regular account balances and transactions via SMS. Once the free banking period ends, you can choose a tariff that meets your needs best and the options are: a Fixed Fee Account that includes a number of transactions, a Business Extra Tariff which allows you to pay for each transaction individually instead of a fixed monthly fee, and an Electronic Business Tariff perfect for people using electronic ways of banking.
Aldermore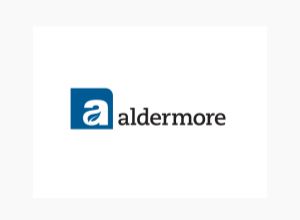 As a relatively young bank, Aldermore was founded in 2009 but has built its reputation since then, specialising in providing financial services to small and medium-sized businesses.
Features/Benefits: As they state themselves, their financial support has helped over 56,000 businesses in the UK, and they have lent over £2.5 billion since 2009 which makes them a real fast-grower of the banking world. Their alternative is based on the fact that they are focusing on helping SMEs at those times where larger banks are stepping out and cutting the level of available funding. You can easily get in touch with the bank and get some expert advice via phone or email. Also, once you're an existing customer, you have a 'secure message' option of communication with the bank.
Triodos Bank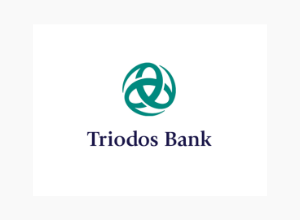 The Triodos Bank is a global pioneer of sustainable banking, and they lend money to businesses with social, environmental or cultural aims only. That includes businesses closely linked to organic food production, charity, social enterprises and social housing, environmental and ethical businesses.
Features/Benefits: There are two account type options – Social Venture Current Account and Charity Current Account. The first one has no interest payable and is meant as a way of banking for businesses and the second one has payable interest on balances larger than £5.000 and is primarily made as a flexible day-to-day banking for charities. You can access both online, by post or by phone.
Unity Trust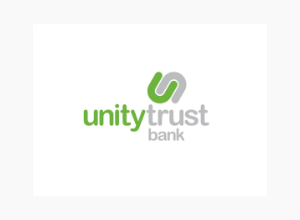 Unity Trust is a socially focused bank for charities, social enterprises, co-operatives, voluntary and community organisations, etc. They offer both regular daily banking services as well as financing for SMEs.
Features/Benefits: They offer two types of current accounts – a Select Account for organisations with a turnover of less than £1 million per year or a Custom Account for the ones with a bigger annual turnover. An interesting benefit stated by the bank itself is a fact that the calls are usually answered in less than 10 seconds and, well, we all know how frustrating those call-centre jingles can be!
ICICI Bank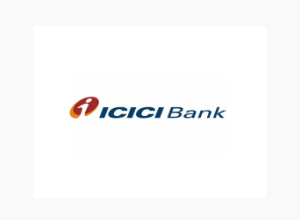 The German magazine Euro marked ICICI Bank 1st in the 'team money deposits' category among 38 other leading banks. Originally, though, it is an Indian bank spreading its network across Europe with nine branches opened in the UK.
Features/Benefits: As they are proudly international, the ICICI Bank offers competitive exchange rates for their business account users. They also have a mobile app and online banking option. There is no monthly account fee, and they don't state the annual turnover limit. Another great thing is unlimited free banking – free credits and debits and special rates for money transfers to India.
Silicon Valley Bank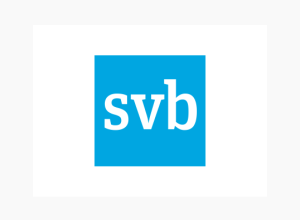 SVB is a $7.5 billion behemoth is known for finding and banking some of the world's most successful startups early on, they take a keen interest in technology businesses at an early stage with traction and potential. They have a strong business in the UK and a good range of banking and lending options.
Features/Benefits: If you're looking for management, financial and lots of other useful advice, SVB is really invested helping your business grow. They also have access to a killer network of investors they can put you in touch with, this coupled with a range of lending options that cater for right through the business cycle have made them the go-to bank for technology with clients like Buzzfeed, Pinterest, Zendesk and Bonobos to name a few.
Arbuthnot Latham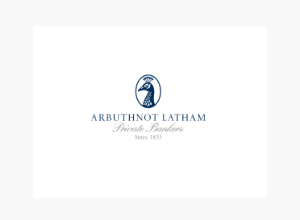 Arbuthnot Latham started in the 1830s as a merchant of products from India but was drawn more towards finance and banking business over the years. Today, they offer services to both high net worth individuals and commercial clients.
Features/Benefits: Their commercial banking is perfect for independent media businesses. The bank offers regular day-to-day banking services as well as online banking and a mobile app, foreign exchange and cards (Visa Debit). There is also a loan lending option.
For all additional info, you can get in touch with the bank's staff through phone, email or by visiting one of their offices in London, Devon or Manchester.
C.Hoare & Co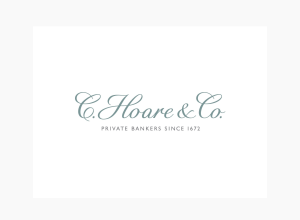 C. Hoare and Co are the UK's oldest private family-owned bank that actually started working in 1672 and has successfully survived a lot of turbulence that's shaken the economy world over the years.
Features/Benefits: Their vision of business support includes a personal service and swift and accurate responses. The bank has an offer of a full range banking package – same as for private individuals.
Also, they can help you with the distribution of salary payments to your employees, making payments to suppliers or providing special corporate credit cards. Their offices are situated in London.
Coutts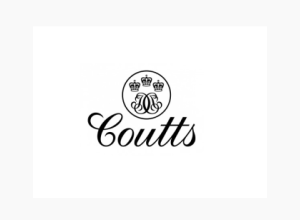 Just a bit older than C. Hoare and Co, Coutts was founded in 1692 which makes it the 7th oldest bank in the world. They have 28 offices in the UK as well as ones in Switzerland, Monaco, Isle of Man, Cayman Islands, Hong Kong, etc.
Features: What makes Coutts business current account different from the ones you can get in other banks is the fact that you can have it in a range of currencies. It is fully accessible via the internet, and upon opening the account, you also get the Business Card and the Business Cash Card which you can use everywhere where a Visa logo is displayed. The cost of the current account is £90 quarterly or the equal amount in the currency you chose.
Nordea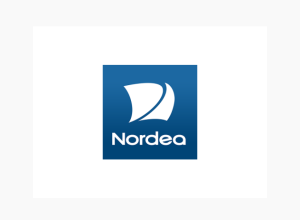 Nordea is the largest banking group in Northern Europe is lately growing throughout the rest of the Old Continent, setting up a UK branch along the way. Their field of interest combines business and private banking as well as the corporate stuff.
Features/Benefits: You can get most of the offer details by contacting staff at your local branch either by phone or email but also, personal meetings can be scheduled easily. That way you can get advice when it comes to determining the form of your new business. Nordea also helps with transferring ownerships, for example in family businesses, exiting some dead-end ones and then starting your own. In 2015 they also launched a first start-up accelerator program in Helsinki alongside Nestholma which invested from 6000 to 150.000 into start-ups. It's worth keeping an eye on for similar future projects!
Disclaimer
This list is not advising you on banking or to use the services of any particular bank, it's just one easy place to find basic information and check offers available when researched and added to the list.