Some interesting acquisitions occurred recently that have sent industry insiders speculating about what might be happening with big data and artificial intelligence. Salesforce acquired Datorama, the AI-powered marketing analytics firm, and within six months of the acquisition, Salesforce now offers new features for marketers that are integrated into the software.
Meanwhile, Adobe acquired Marketo, the market-leading cloud software for B2B marketing engagement. Elsewhere, Oracle acquired Datafox – a developer of predictive intelligence as a service, which combines both its data capabilities and its AI. So what can entrepreneurs learn from these acquisitions?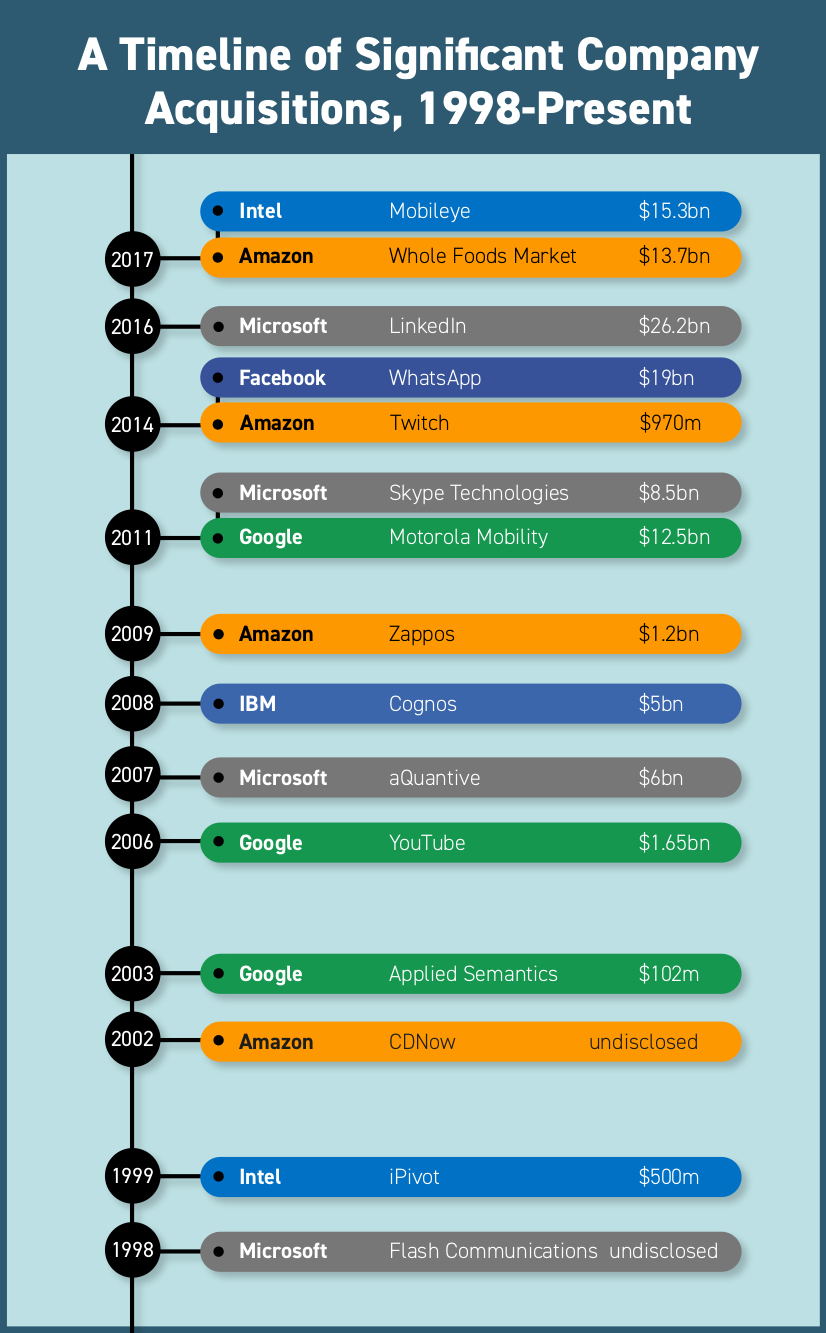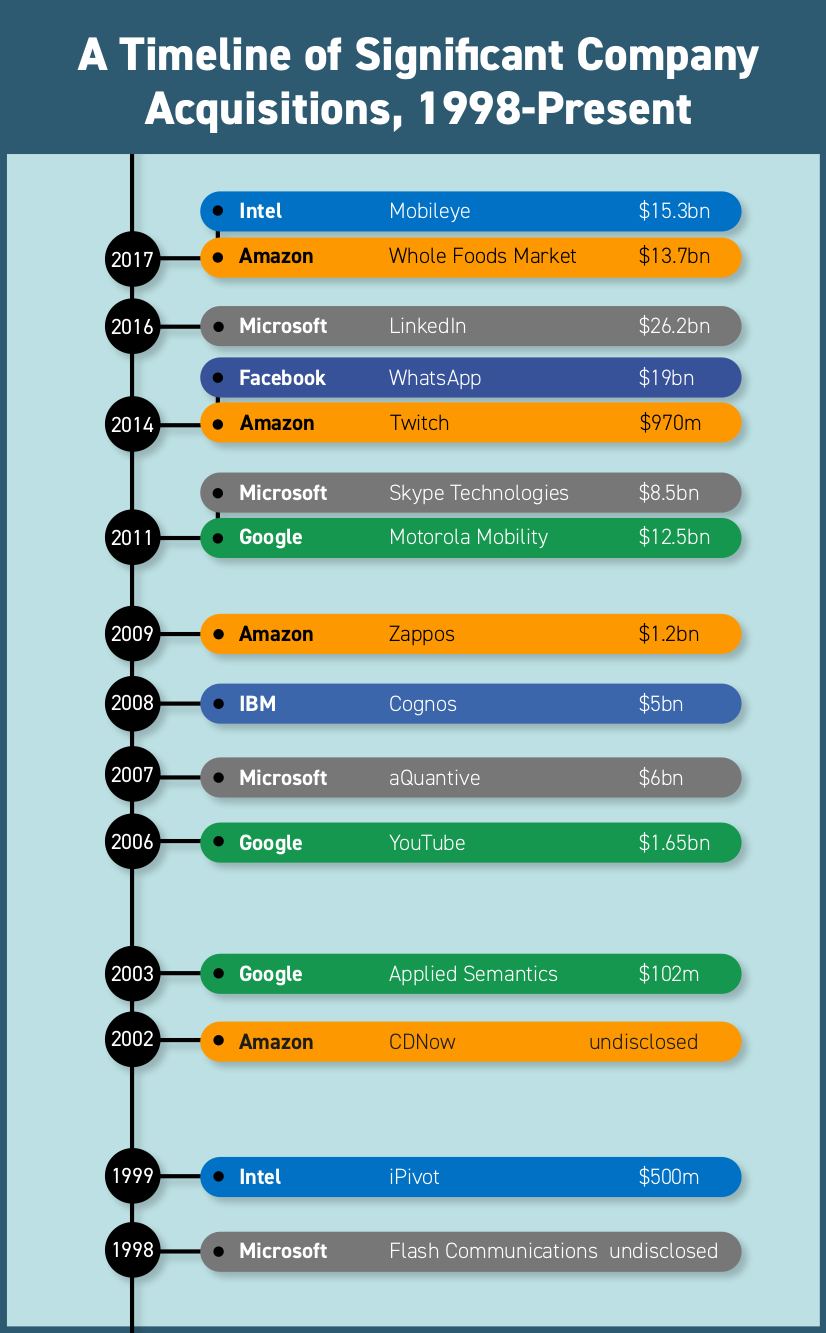 The Public Are Invested
As an entrepreneur, your company has a higher value than you realise, especially when floated to be traded on. Buying a company could also be a huge benefit, not just to the current state of the industry, but also for the use of its expertise and brand.
The extent to which regular members of the public care about company acquisitions has changed alongside the level of investment available. The ability to invest in companies as a CFD (contract for difference) has helped change how the industry works. Indeed, a good CFD example would be able to speculate on price movements of various aspects of shares and indices without the price rising or falling. So an acquisition could be beneficial to anyone who might want to trade on a share, as evidenced by the rising share prices of Facebook following their various acquisitions of Instagram in 2012 and Whatsapp in 2014, as well as Google's acquisition of YouTube in 2006, which helped their rise to become a titan of industry.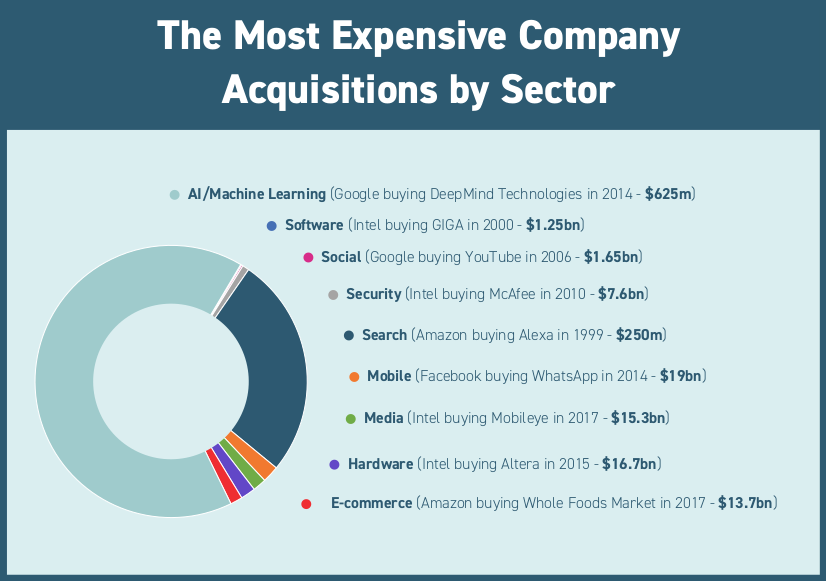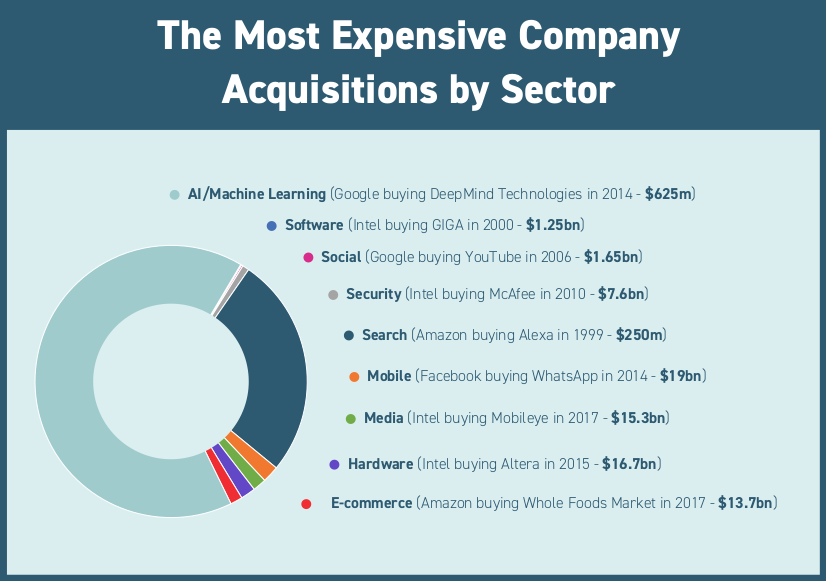 The Future is in Data
Adobe's acquisition of Marketo, for example, is simple – and one that indicates where the business and technology might be heading. The acquisition means that Adobe can compete for enterprise customers in the field of marketing automation. The firm will join the Digital Experience section of Adobe, which is already on track, bringing in $614 million in Q3 of 2018. While Adobe already possesses the ability of the dataset, Marketo will bring with it lead management, account-level data, and multi-channel marketing capabilities. The pairing will see Adobe branching out into other areas of the sector, which could see potential growth, especially in the context of the wider automation industry.
Oracle's acquisition of Datafox is more self-explanatory and aims to bring in its data capabilities with the growing AI software to create the future out of prediction at the data level. The acquisitions are showing us just how important data will be to the future and data-led strategy, that is methods to acquire more data, which should form the basis of any technology company going forwards.
Companies merge and acquire one another all the time, but it's the context of what might be being acquired that matters here. All three companies have data relevance. Indeed, some say that data are the 'new oil', while others rightly point out that data might be the crude black liquid spurting from Texan fields, but the valuable part of data comes with the refinery process. If one company is excellent at data processing, collecting, and analysing, these data need to then be treated in a way that unlocks its inherent value.