When you work from home, it is important to have all the tools you might need to keep the work flowing smoothly. Most importantly, businesses need tools that are accessible and easy to use for all team members. Whether you've been telecommuting for a while or recent circumstances have forced it upon you, it's helpful to know what can make your work process easier.
We've assembled a list of options you can rely on when you're putting a home office kit together for your team:
Online tools
Document processors
Messaging and video conferencing
Project organization & time tracking
Android & iOS apps
Online tools
1. Online Video Converter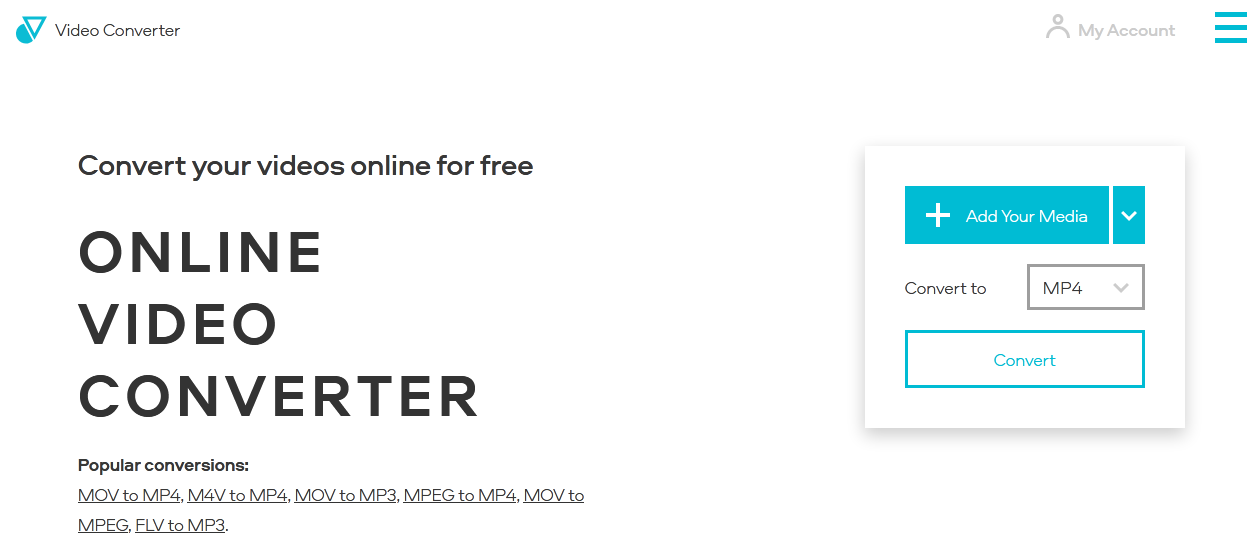 Video Converter Online comes in handy when you have a file conversion emergency. When you need to compress a video to send to a colleague or extract audio from a webinar, and you need to do it quickly, you may not want to install a whole new app (there are also a range of top webinar software platforms on the market if your looking to broadcast). This online conversion tool lets you change video and audio formats for files less than 100MB. You can adjust the video and audio quality and choose a particular segment for conversion. It is also possible to upload files from your Dropbox account.
2. HelloSign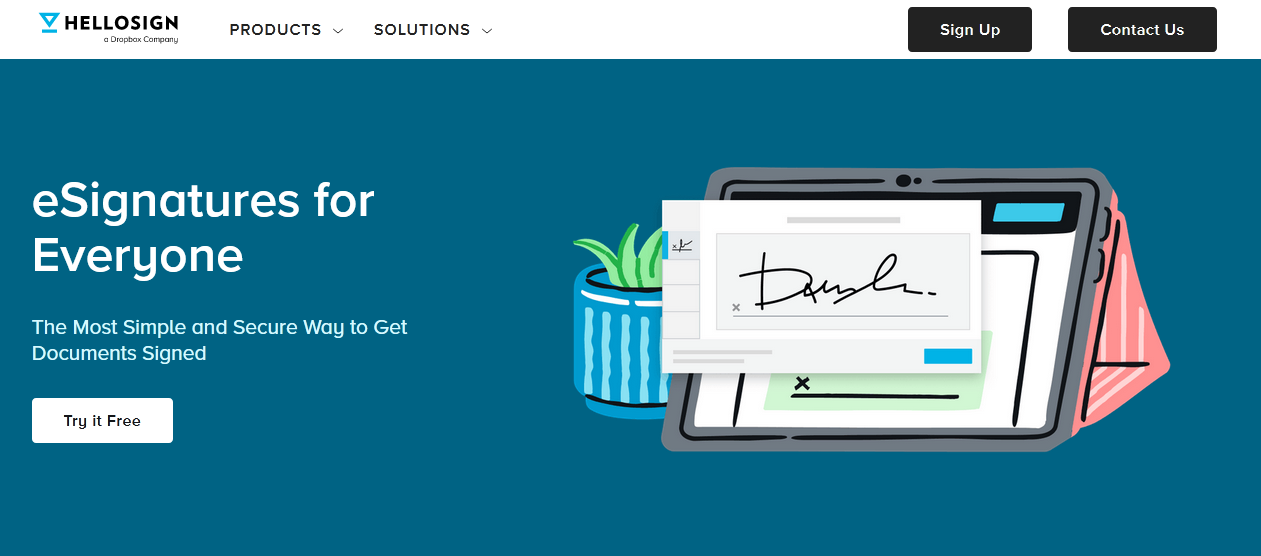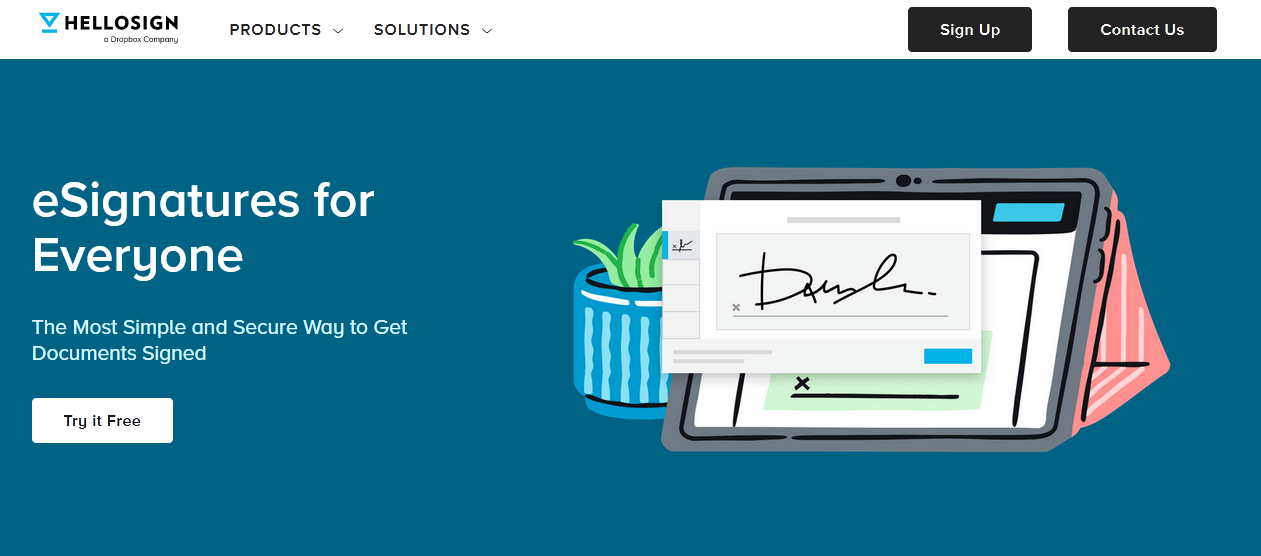 HelloSign is an effortless way to legally sign documents without leaving your house. It is web-based, so the only thing you'll need to do is sign in using your email, Google, or Dropbox account. Here, you'll find a set of templates for different types of documents: sales agreements, NDAs, offer letters, and other standard documents. To request someone's signature, all you need is upload (or create) a document and add the email address of the person you need to sign it. What's more, it has an add-on for Google Docs, so you can sign  documents right within the G Suite environment.
3. Canva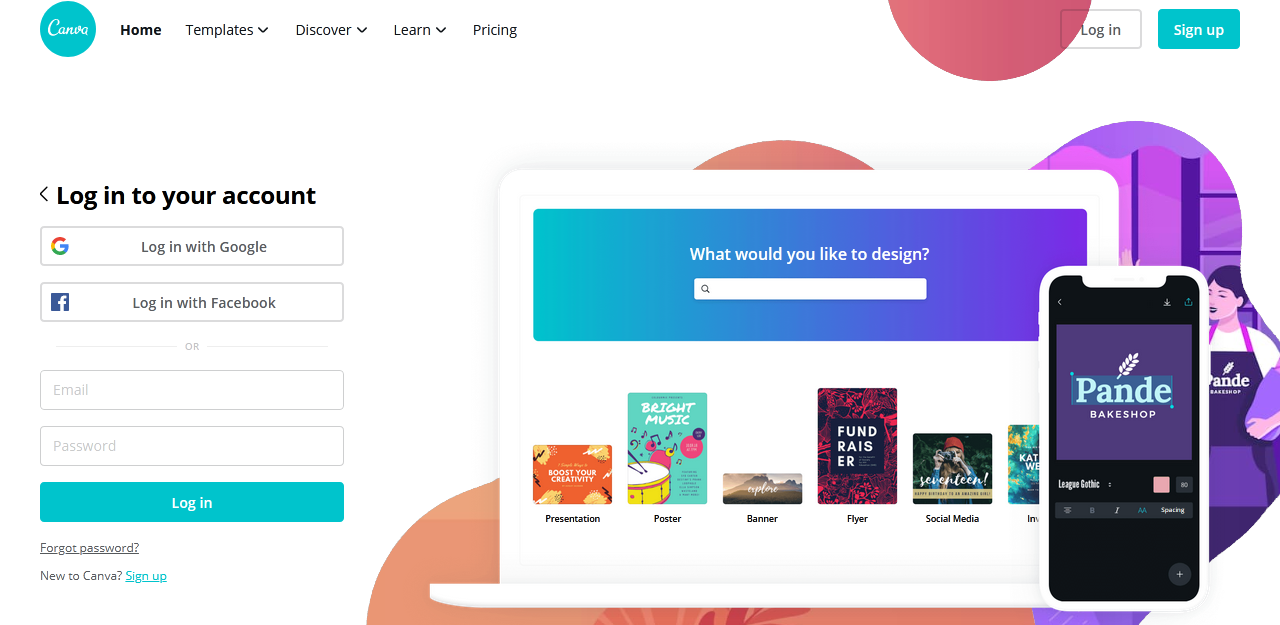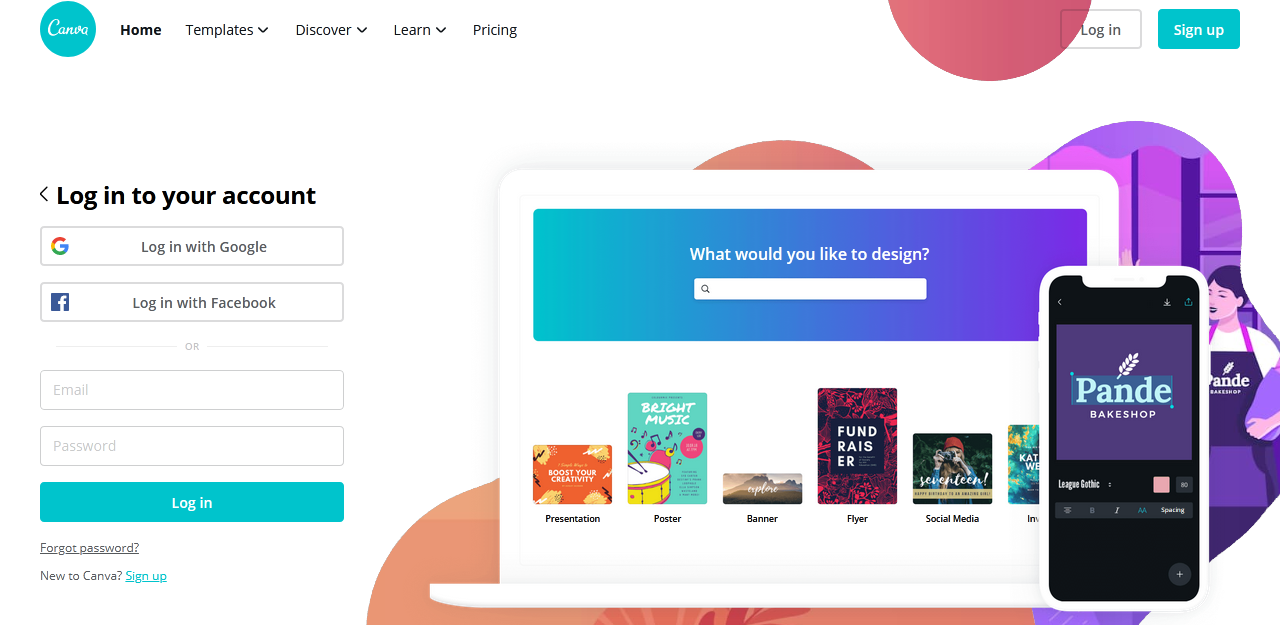 With Canva, you can create presentations, illustrations, logos, and anything else related to imagery. You can use the included ready-made templates or customise them to add a personal touch. The collection of stickers, backgrounds, fonts, and other essential elements is updated regularly, so there is always something new to try out. It also acts as a source of inspiration – in the company's blog, you'll often find new design ideas for your presentations.
4. Venngage


Venngage is a free infographic creation service. Use it to design charts, diagrams, mind maps, timelines, and other supporting materials for your presentations. You can customise one of the professional templates or create your own infographic from scratch. You can share the finished item on social media, save it as a PDF, or embed a link to the infographic on your website.
5. World Time Buddy


World Time Buddy is designed for teams with members spread all around the globe. This tool helps you to check timezone differences between you and your colleagues so you don't wake them up with a call at 2 a.m. You can also get a widget for your site to cover the locations you need. The service supports Google calendar, making it easier to create events and meetings.
6. Timezone.io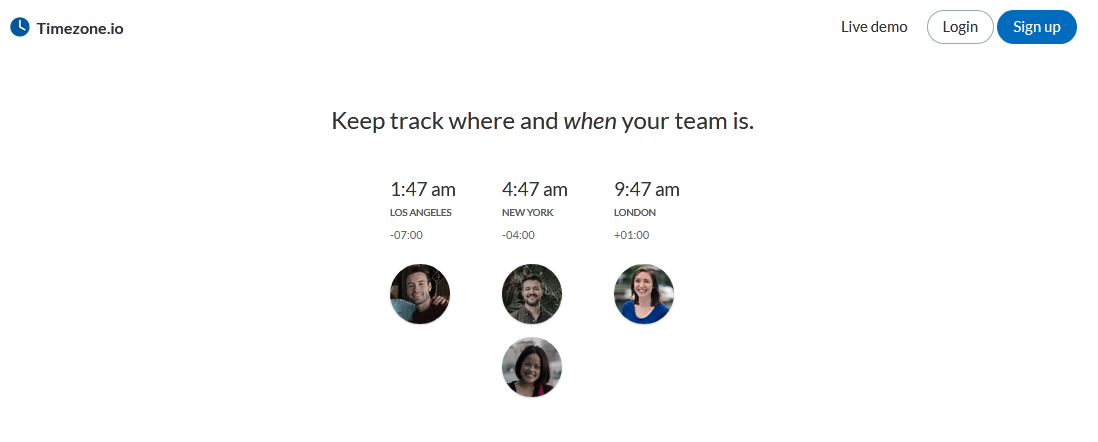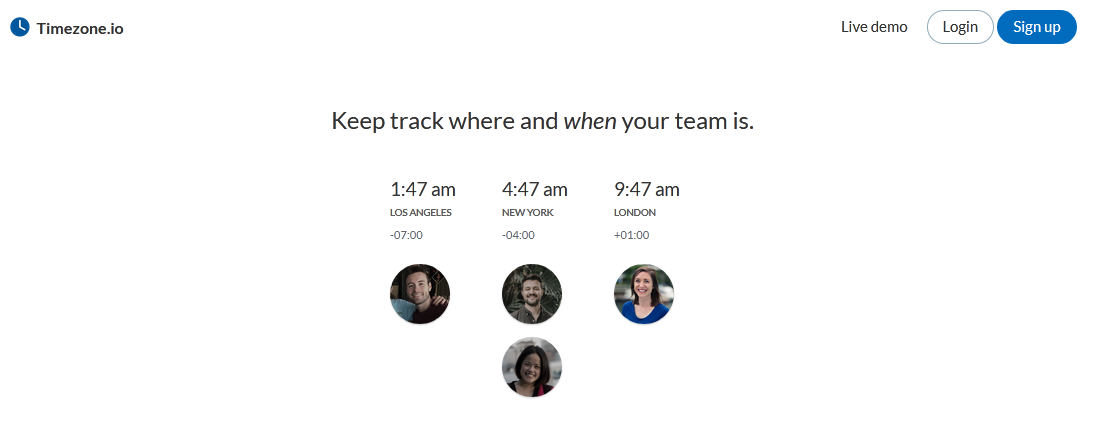 Timezone.io is another timezone tracker, but it goes a little further than just telling you the time in different countries. Here, you can create a map of all your team members so you don't have to keep remembering where are they now. When everyone is logged into the system, they are sorted by places and time zones. The service also shows whether your colleagues are online or offline.
7. Marinara Timer


Based on a simple Pomodoro timer technique, Marinara Timer lets you create more exquisite time tracking schedules. You can adjust work and break intervals for the whole team, create custom timers for yourself, or just set a regular timer. The service adjusts to your workflow, helping every team member to be productive.
Cloud storage tools
8. Google Drive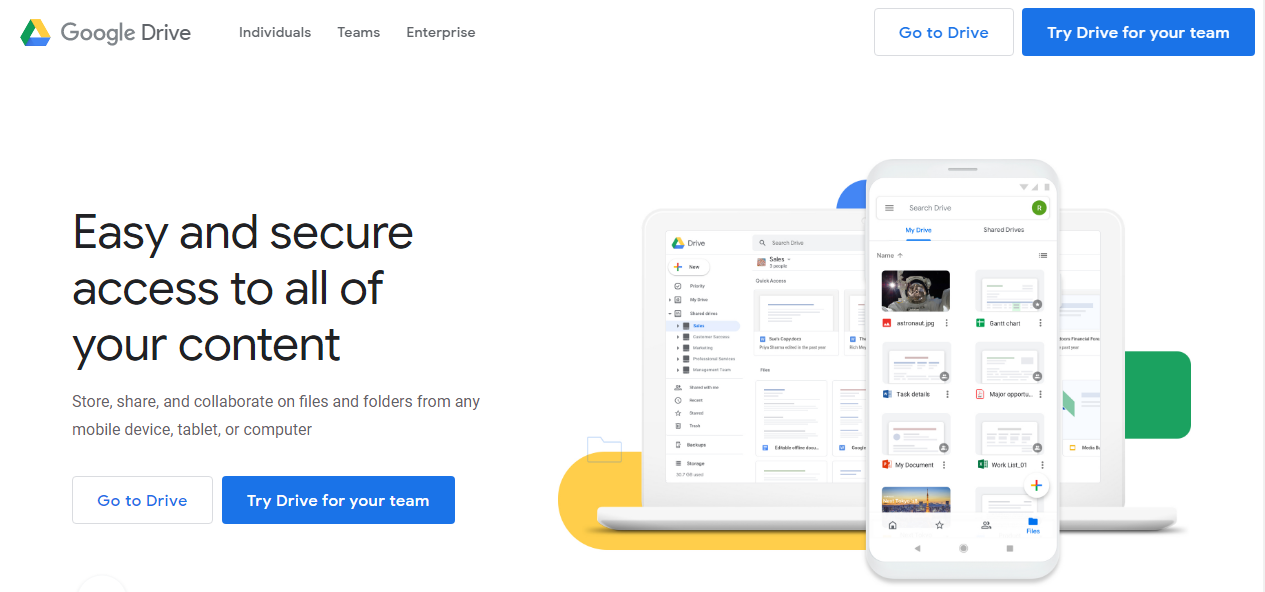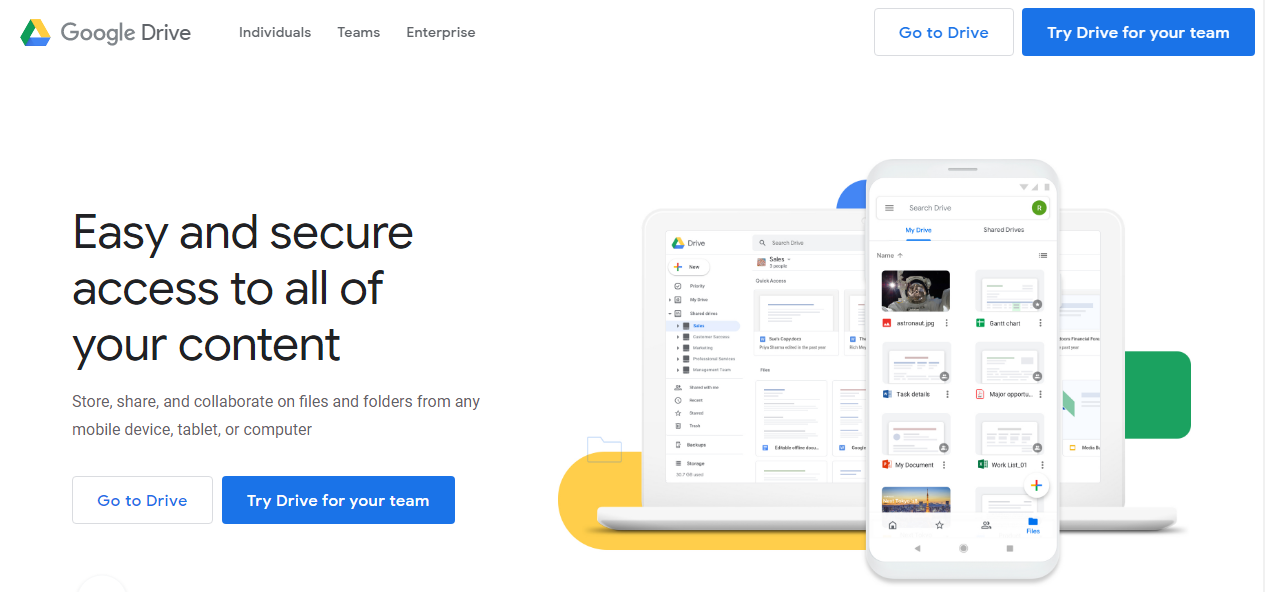 Google Drive helps you access your files from wherever you are. A personal license gives you 15 GB of free storage, where you can store and share documents, sheets, videos, photos, and any other type of file. Drive Enterprise is a business solution that has high-grade security and management tools. Cloud technology allows everyone in your domain to use and edit files freely.
9. OneDrive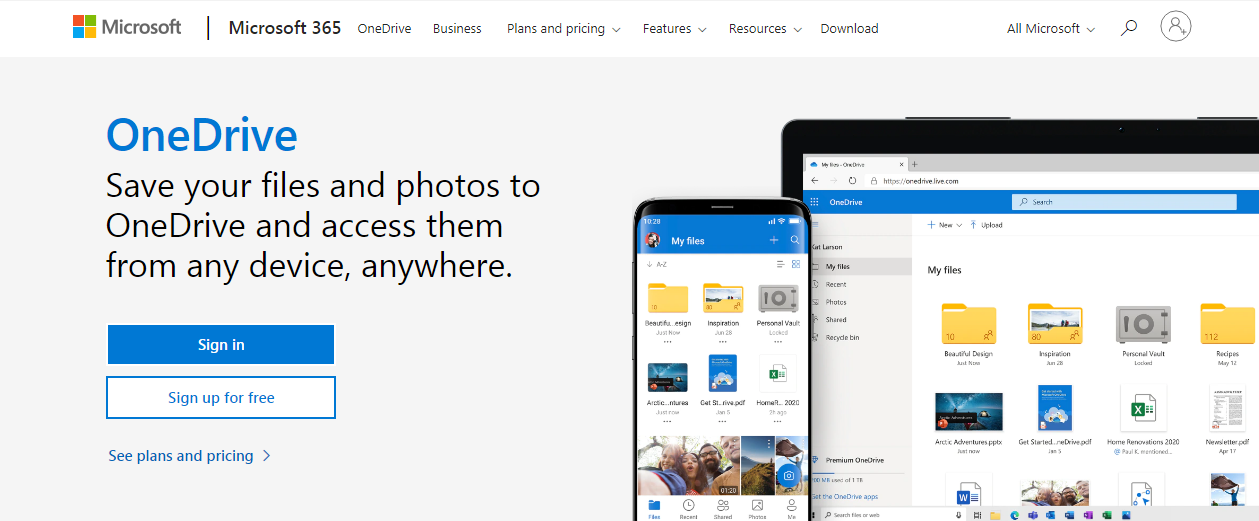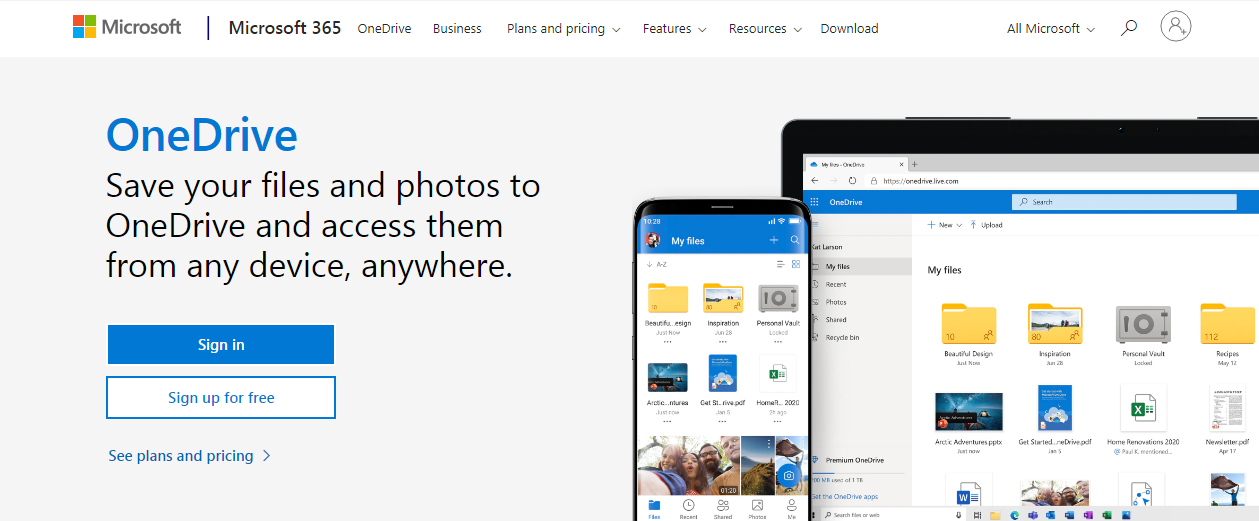 OneDrive is a file storage service provided by Microsoft. Being in sync with Office 365, it lets you access your documents from multiple devices and even offline. You can also use your mobile device to scan documents for editing later. Plus, with the Personal Vault feature, you will benefit from a higher level of protection for your files.
10. Dropbox


Dropbox is one of the longest-established cloud storage tools. It gives you the ability to access files from multiple devices, create backups, and collaborate with other Dropbox users. The Business version is more than just storage space – it also lets you keep the team in one workspace and get everyone coordinated. You can organise and centralise all of your content, and have access to it at any time.
Document processors
11. Google Docs, Sheets, and Slides


Being a part of the G Suite Google Docs, Sheets, and Slides make teamwork easier. Every document, spreadsheet, or presentation you create can be shared with some or all members of your company. The suit is focused primarily on collaboration, so you can view, comment on, and make edits to your colleagues' files, even remotely.
12. Evernote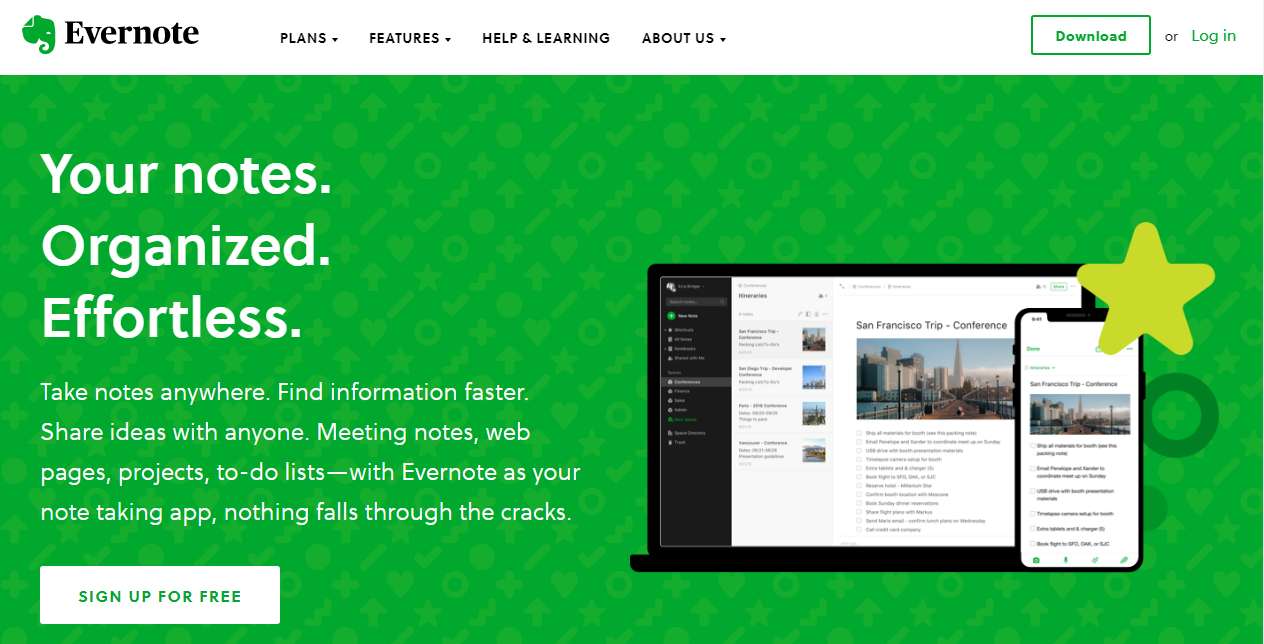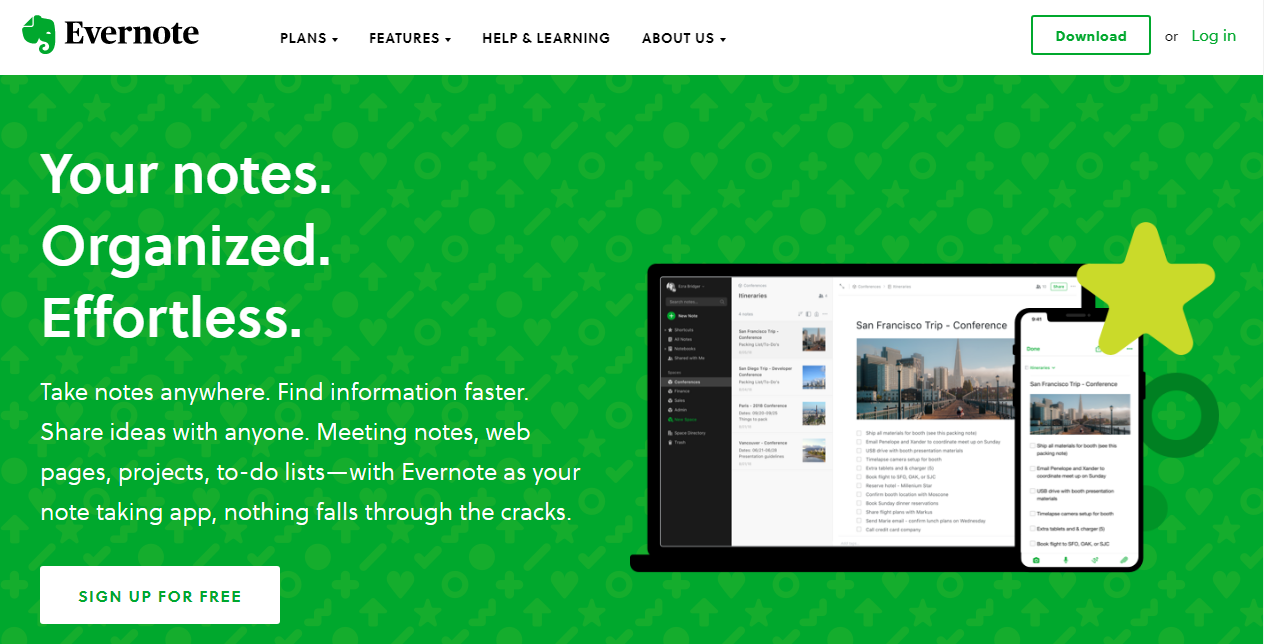 With the help of Evernote, you can easily manage notes, organise ideas, share web pages and to-do lists. It works on all popular platforms and syncs data between multiple devices. Also included are document scanning, handwriting search, web clipper, and document search capabilities.
Messaging and video conferencing
13. Zoom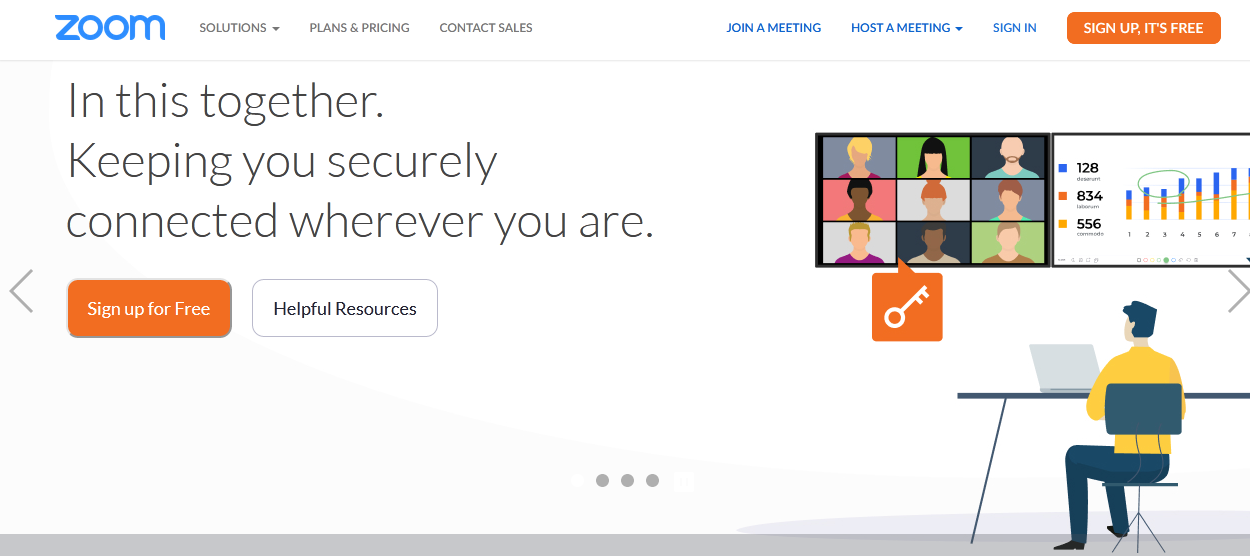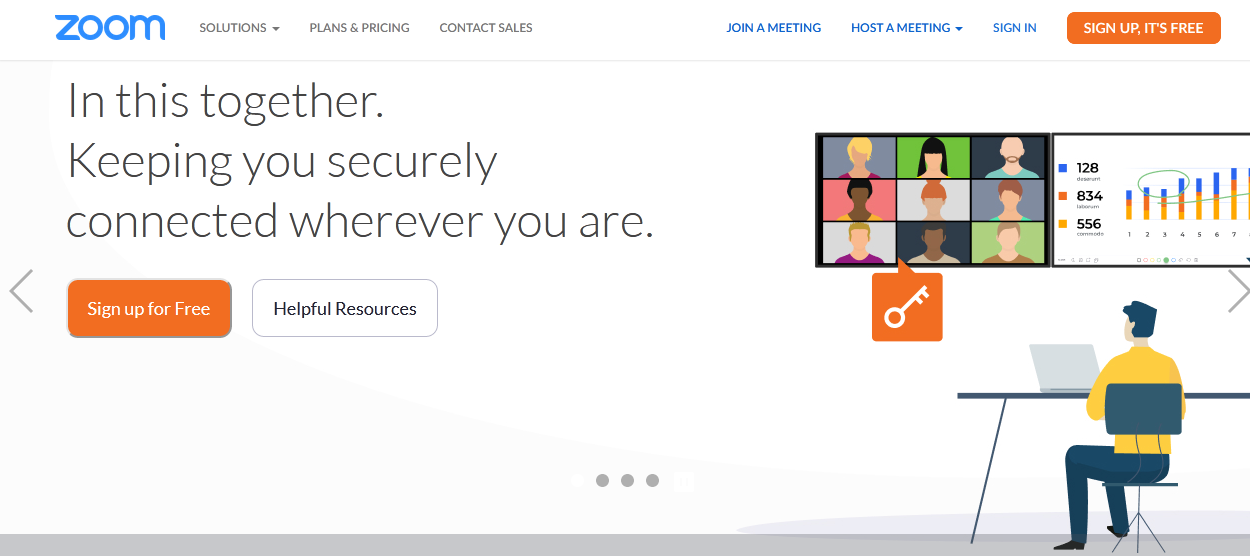 Zoom has gained incredible popularity since the beginning of this year. It is used to hold meetings, workouts, lectures, seminars, and everything else that was in real-life just a few months ago. Its main advantage is the ability to separate people into conference groups which makes it really helpful for educational purposes. One conference can include up to 1,000 participants, plus 10,000 viewers.
14. Whereby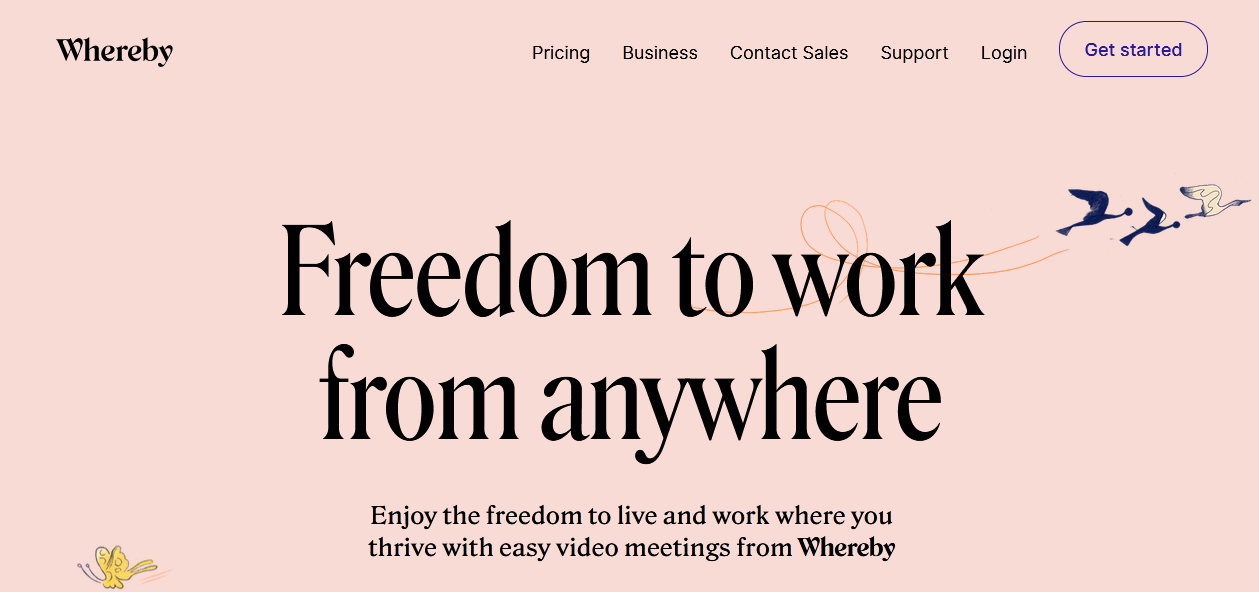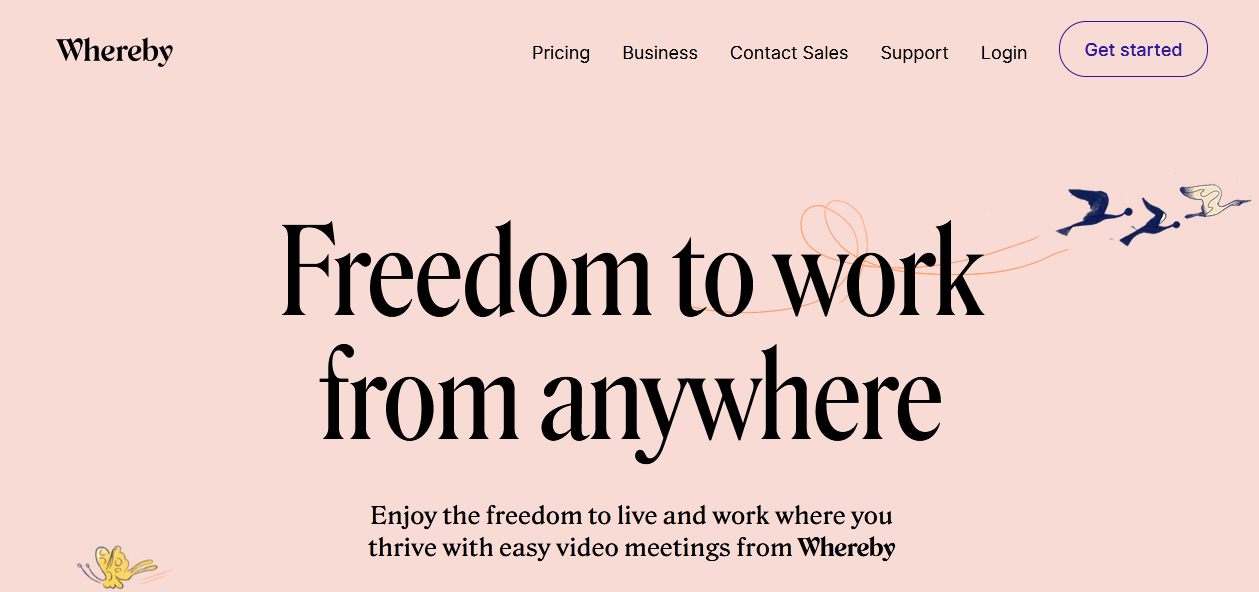 Whereby (previously known as Appear.in) is a video communication service. The chat room can hold up to 50 people, and you can easily record meetings. During calls, you can exchange messages, react with emojis, and share screens. One of the latest features is a Meetings API that can add video meetings to your site or app. With this app, telecommuting doesn't feel so lonely.
15. Slack


Slack is a business communication tool that gives everyone a shared view of of what's going on. Using public and private channels, as well as one-on-one conversations, you and your team can exchange messages and files. The messenger integrates with third-party services (Google Drive, Dropbox, Trello, GitHub, etc) as well as with community-built plugins.
16. Discord


Discord first started as a messenger app for the video gaming community. Now, it's a platform supporting text messages and video calls, bringing people from all over the world. It is helpful for organising study groups or local communities, and can also be used in a work environment.
17. Skype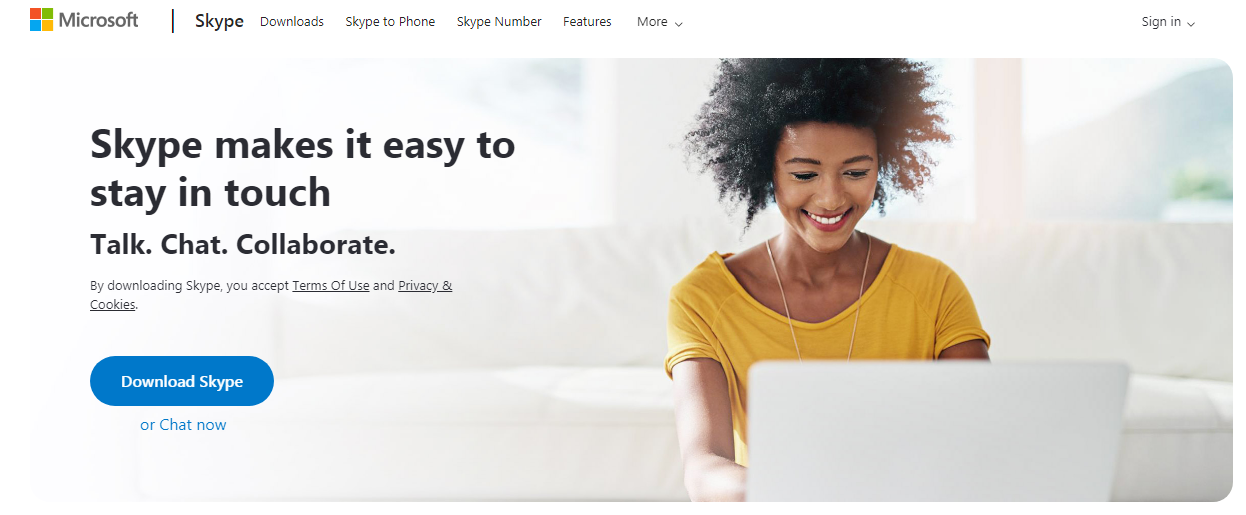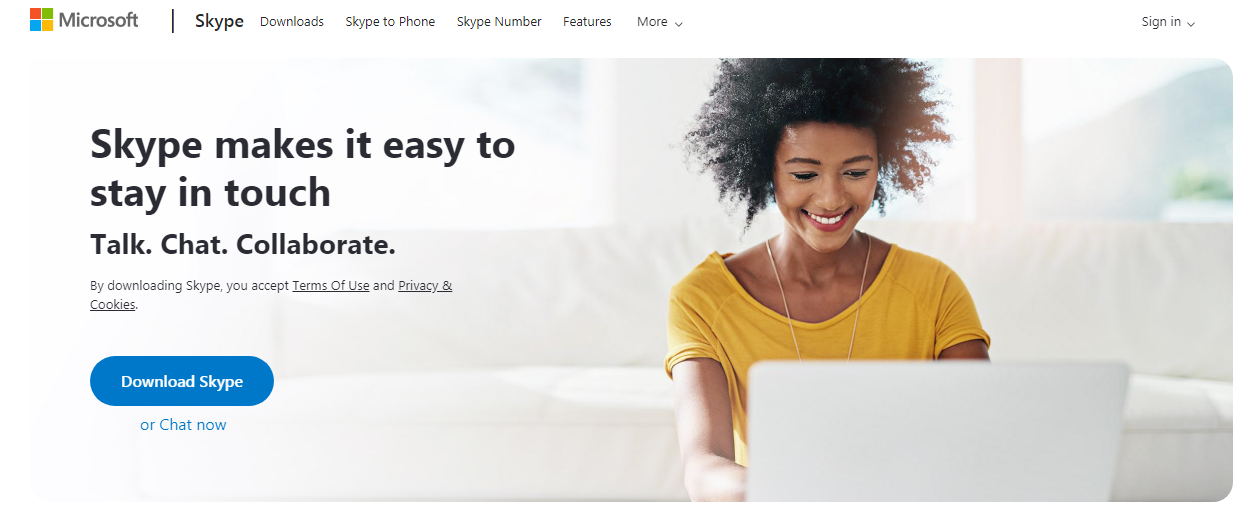 Skype has come a long way since its launch in 2003. Now, it's a handy way to keep in touch with your team wherever you are. Audio and video conferences, instant messaging, landline and mobile calls – these are the main features of the program. It works on any platform and any device. Thanks to its long history of development and all the essential  features, Skype has earned a place in everyone's remote working software toolkit.
Project organisation & time tracking
18. Hubstaff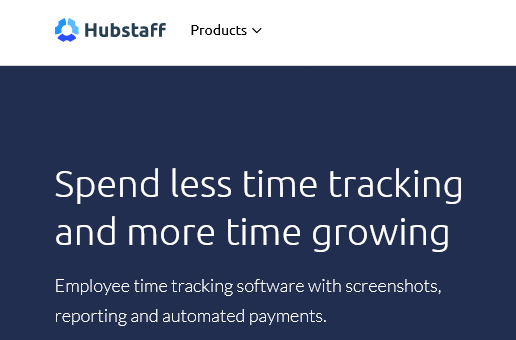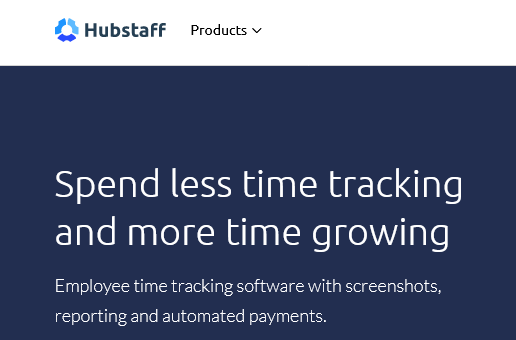 Hubstaff is a tool for time tracking and project monitoring that helps teams synchronize with their tasks. It also provides an automated payments service, as well as GPS tracking, team scheduling, and holiday and time off tracking. It works on any platform and integrates with a lot of third-party tools like GitHub, Trello, and Zoho Projects. It also works with PayPal, Payoneer, and other payment systems.
19. Todoist


Todoist is a web-based tool for project organisation. It helps you keep up with your schedule no matter how many tasks you have in hand. You can divide tasks into groups for better coordination. With this app, you can build on your time management skills, free up your mental space, and boost your productivity.
20. Wrike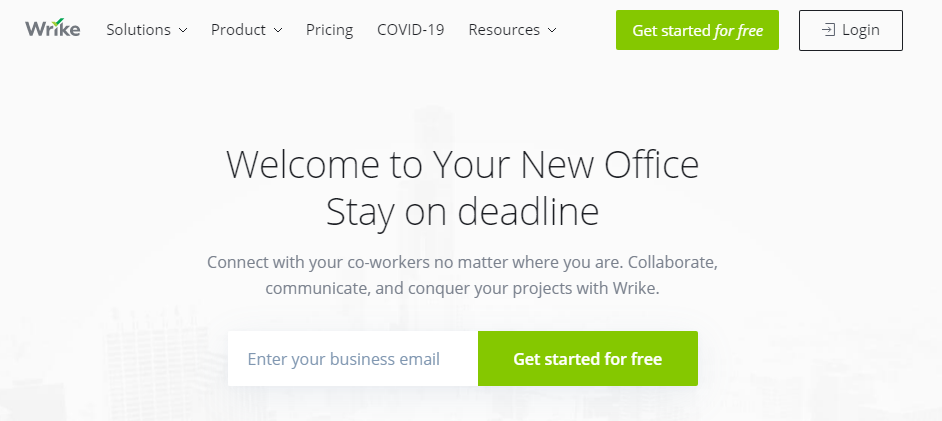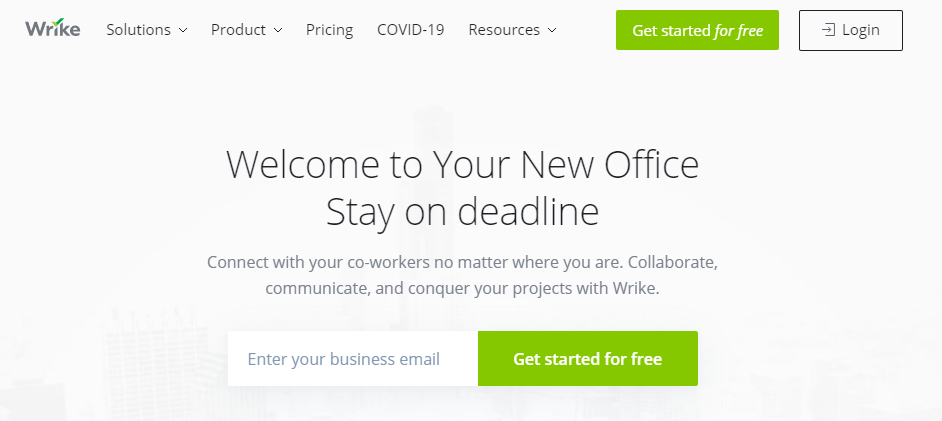 Wrike is one of those programs that combines simplicity and effectiveness. It helps you monitor your and your colleagues' tasks and collaborate on projects. With its interactive templates, you can customize the task planner to fit your team's needs. The service uses Kanban boards and Gantt charts to help you visualize projects.
21. Asana


Another useful tool among home office programs is Asana. This platform helps teams get organized, stay on track, and hit deadlines. It lets you manage projects and tasks, as well as keep in touch with colleagues using either web or mobile versions. It integrates with Gmail, Microsoft Teams, Slack, Instagantt, and more.
22. Trello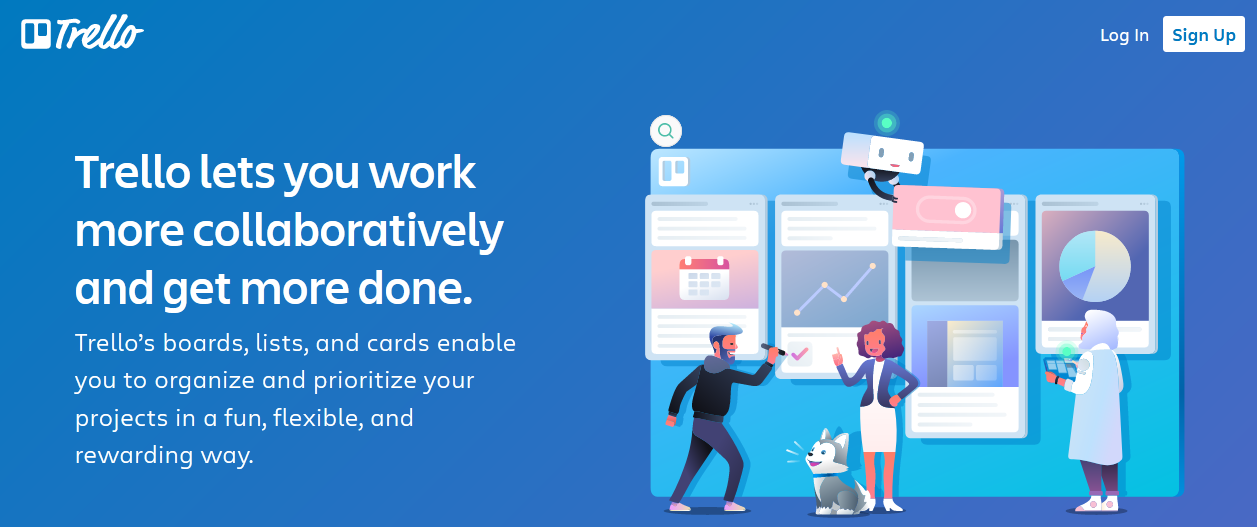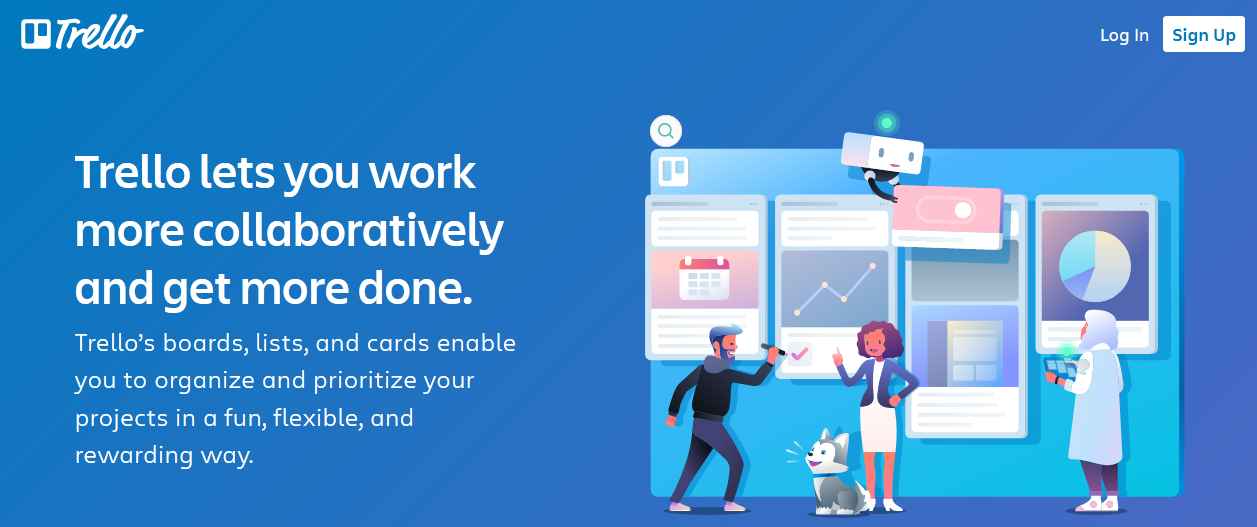 Trello is a flexible Kanban-based task planner that concludes our he list of work-from-home software. The to-do lists are fully automated, so you can focus on working and completing tasks. Trello helps your team stay in sync, finish projects on time, and stay productive. All the information is available at a glance, and you can interact with the task cards directly from the board.
Best work-from-home apps (Android and iOS)
23. WPS Office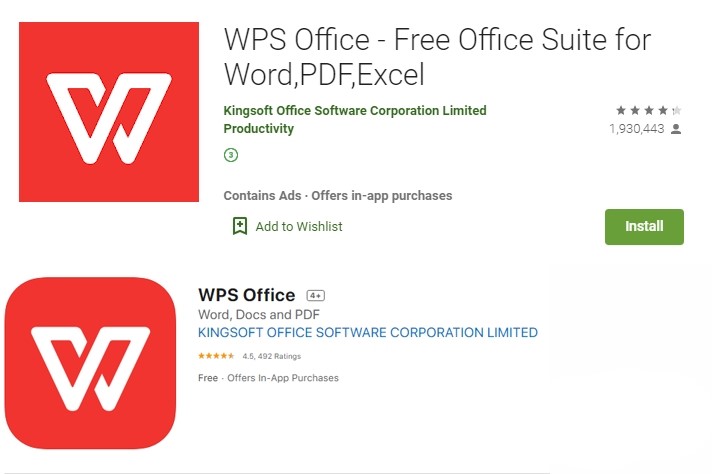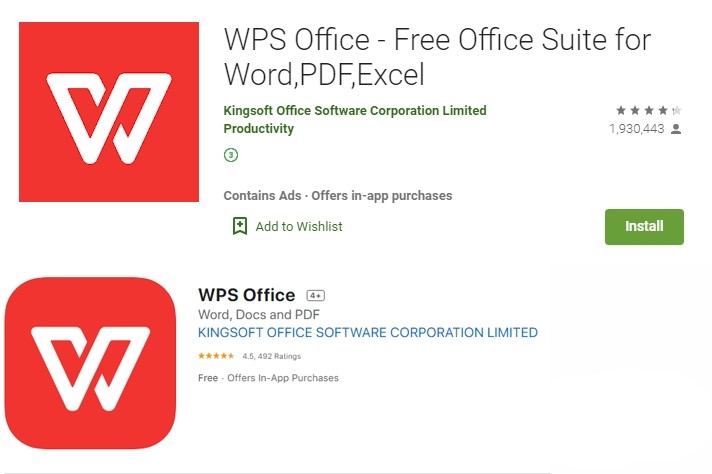 WPS Office is a complete office suite available for Android and iOS devices. It enables you to view and edit Word documents, PDF files, and Excel spreadsheets on your smartphone or tablet. It can be synchronised with cloud storage services, so you can upload and download documents wherever you are.
24. Focus To-Do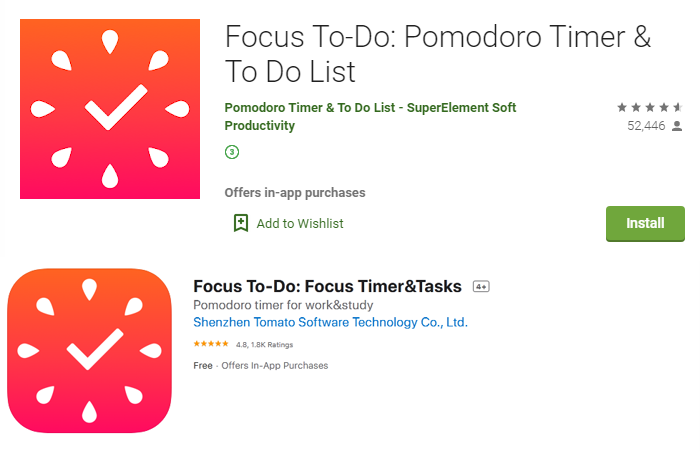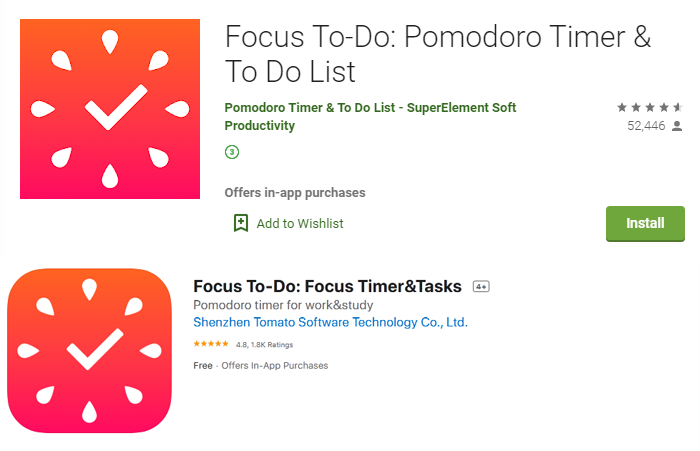 Focus To-Do is a handy Pomodoro timer for your iPhone or Android-based smartphone. It helps you stay focused on your task for 25 minutes and then controls your break time. The main screen brings together all the information about completed tasks and the time spent on them. A compact widget will remind you to set the timer and get to work.
25. Adobe Scan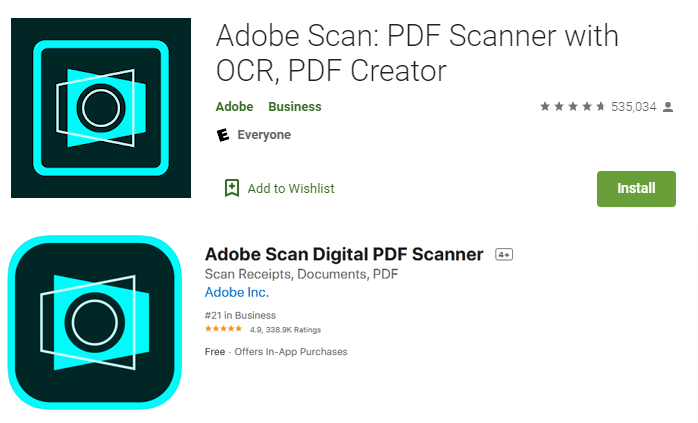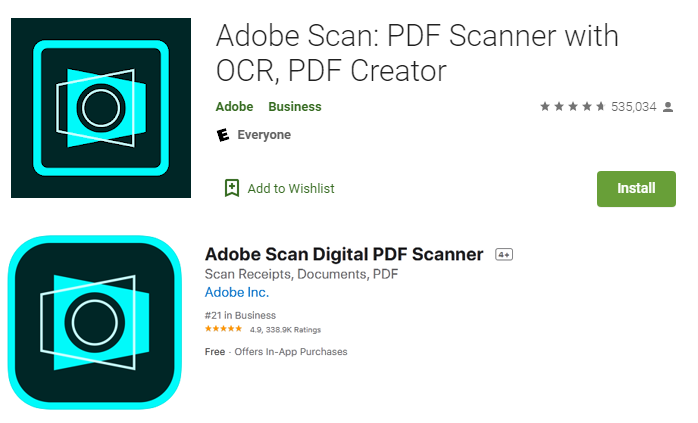 Adobe Scan turns your iOS or Android devices into a pocket text scanner. It lets you scan, capture and enhance documents, and then save them as PDFs or graphics. It also recognises handwritten text automatically (OCR) and creates a digital copy. You can convert documents into Microsoft Office formats and then use them on your computer.
Working remotely can be a challenge, but with the help of these work-from-home apps and tools, you and your team can stay productive. Choosing the best tools is vital to team communication and keeping the work process on track. So, before implementing an app or a program at your business, test it for effectiveness and get feedback from your employees as well.