Freelancers, startups and entrepreneurs are flocking across London to coworking spaces, why? They provide flexible and low-cost office space while giving people the opportunity to interact with a community of like-minded freelancers, entrepreneurs and startups.
Related: List of office spaces in London
Put shortly they're not just trendy offices anymore but a vital and unique part of the London's startup and freelance eco-system. With this in mind, we decided to put together a list of co-working spaces in London with descriptions, reviews, websites and interesting bits of information. Hopefully, this helps you to find a great space to work! Let us know if we've missed anyone or you think we should add something in!
Campus London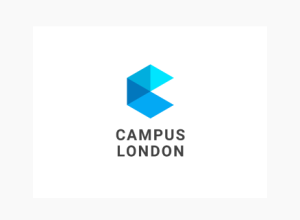 One of London's original, biggest and well-known co-working and startup spaces, Campus has an active community of entrepreneurs, and there's always something going on in the events space. The coffee shop below ground is also a great place to hang out generally or between meetings.
Location
4-5 Bonhill St, Shoreditch, London, EC2A 4BX
Pricing
The prices used to be on their website but now you need to contact them to find out.
Central Working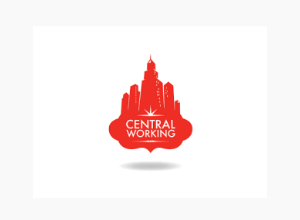 From what we've seen of Central Working spaces and the fact the CEO used to build up luxury airport lounges, you can expect all the amenities and more, and likely a higher price.
Locations
(City) 4 Crown Place, EC2A 4BT
(Bloomsbury) 11 – 13 Bayley Street, London, WC1B 3HD
(Shoreditech) 6 – 8 Bonhill Street, EC2A 4BX (Next door to campus, for coffee)
(Paddington) 2 Kingdom Street, W2 6BD
(Farringdon) St John's Square, 86- 88 Clerkenwell Road, EC1M 5RJ (Check out Ember bar during the day on Farringdon tube, for a good place to relax between meets or take meets, it's usually quiet and good.)
Pricing
Unknown. Would expect a higher price as spaces are pretty awesome and they seem to be team focused. Feel free to reach out if you know.
Headspace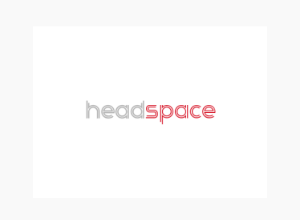 Apart from a very cool name, Headspace is well known for being a great place to base yourself at. They have pretty epic sound systems, kitchens and free bars, and also a very good workspace and meeting room setup. Farringdon is also a good base if you want to be close to central London but also within quick reach to Old St aka London Startup Central, and no we're not calling it Silicon Roundabout because that's a stupid name! Their Marylebone location is also good if you're based out west.
Locations                                             
(Farringdon) 19-21 Hatton Garden, EC1N 8BA
(Marylebone) 3-6 Kenrick Place, Marylebone, London, W1U 6HD
Pricing
Co/lab – starts from £400 per person + VAT (Farringdon) and from £600 + VAT (Marylebone) per month – 24/7 access, use of all amenities, dedicated desk and rolling contract.
Private Office – starts from £2,000 + VAT (Farringdon) and from £7,500 + VAT (Marylebone) per month – 4-18 people, 24/7 access, flexible terms, use of all amenities and air con if global warming affects London this summer.
Membership – Starts from £50 at both locations.
Innovation warehouse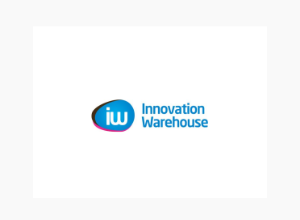 Founded in 2010, Innovation Warehouse has grown to be one the premier communities for entrepreneurs in London and across the country. They have access to a solid network of investors and work with a series of partners including Accelerator Academy, Capital Entreprise and the City of London. The location in East London has good facilities and is inside the old fish market, with good access to central and east.
Location
1 E Poultry Avenue, London, EC1A 9PT
Pricing
Hot Desking – £150 plus VAT per month – Up to 10 days a month, discounted prices for meeting rooms, storage and excellent wifi.
Semi-Permanent – £250 plus VAT per month – Includes the same as the Hot Desking option plus access from Monday to Friday from 8 am and use of the online community listing service.
The Hive – £350 plus VAT per month – Includes the above plus permanent desk area, 24/7 access, mentorship and investment access/advice, registered address service, private hive kitchen access and additional meeting rooms.
Impact hub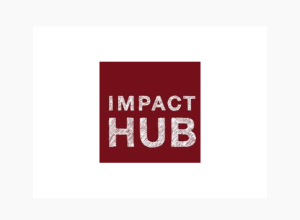 With 11k+ members, Impact hub has rapidly grown to become one of the biggest co-working/startup hubs globally. In London they have multiple locations, are known for good events and next gen office environments. Overall of the people we know at Impact hubs in London and abroad, the response is very positive and often is mentioned a good work and play atmosphere, when you let someone drag you out of the office and away from fundraising occasionally.
Locations
(Islington) 5 Torrens Street, 4th Floor, London, EC1V 1NQ
(Kings Cross) 34b York Way, King's Cross, London, N1 9AB
(Westminster) 1st Floor New Zealand House, 80 Haymarket, London, SW1Y 4TE
(Brixton) Pop Brixton, 49 Brixton Station Road, London, SW9 8PQ
Pricing
Each location has a range of pricing structures, so in the interest of not writing an entire page, here's the pricing and membership detail links for their Islington, Kings Cross, Westminster and Brixton locations.
90 Mainyard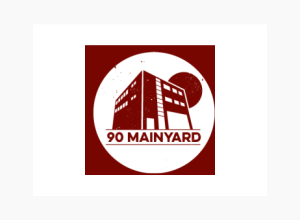 90 Mainyard has a great atmosphere for work, there is literally someone always running about. It's a large open plan co-working space, so if you like the hustle and bustle it's a good choice for you. What's really nice is that you can take a free test drive of the space for a day before making a decision. We've had several meets and worked out of here for a couple of days before, the atmosphere is great for productivity unless you're easily distracted.
Location
90 Wallis Road, London, E9 5LN
Pricing
£180 – £200 per month – 24-hour access, dedicated desk, free meeting room use. You can also have a free trial day.
Huckletree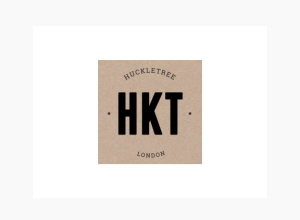 Huckletree is a cross between a playground and a co-working space with a lot of breakout areas and according to the grapevine, a lot of random teas. If you're looking for a solid work environment but a bit quirkier, this is for you.
Locations
(Clerkenwell) 87 Charterhouse Street, Clerkenwell, London
(Shoreditech) Alphabeta Building, 18 Finsbury Square, London
(West) The MediaWorks Building, White City Place, London – Opening in 2017
Pricing
Hot Desking – You can choose the Pay as you go, Flexible or Unlimited memberships. They vary in price, take a look here.
Dedicated Space – You can have a dedicated desk, private office or tailored plan. Price starts at £450/mo + VAT.
Second Home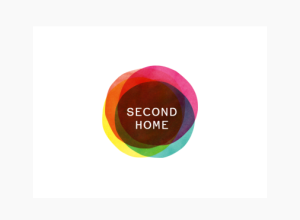 Second Home gets pretty much the fastest internet you'll find anywhere at 2gb download. It also boasts good facilities and some beautifully designed spaces. One of the most interesting things about Second Home is they focus on creating a highly curated and diverse membership, which means conversation will probably never get boring!
Location
125 – 129 Mare Street, London E8 3SJ
68 Hanbury Street, London E1 5JL
Pricing
Unknow. You need to enquire about membership to find out.
Runway East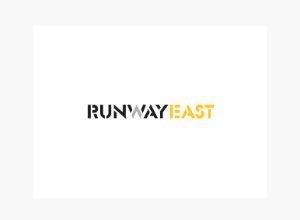 Runway East has a heavily curated membership and it's mainly focused on scaling tech companies. You really can't argue with 13,000 sqft space and a 120-person event room, basically, it's big. It's good for working in a bustling office and also for quiet spaces for focus time, so it's good for most people.
Location
10 Finsbury Square, London, EC2A 1AF
58 City Road, EC1Y 2AL
19-23 Featherstone St, London EC1Y 8SL
Pricing
Premium Membership – You need to get in touch to find out all options and pricing.
Rainmaking Loft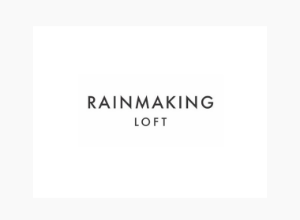 The loft is actually one of the lower floors, it's a pretty open space, and aside from having a few accelerators and VC's in-house, it has a beautiful view of the docks/ pub round the back everyone goes to after work. It also has a cool vibe and good environment and 150 person event space.
Location
International House, 1 St Katharine's Way, London, E1W 1UN
Pricing
Standard – £379 plus VAT per month – Desk, six meeting rooms access, eight skype pods, com and breakout areas, shower rooms, bike storage and much more.
Ministry of Startups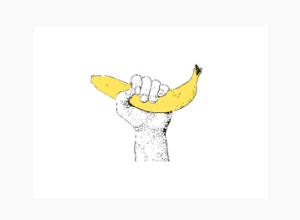 Ministry of startups is one of the best spaces all round that we know of, maybe not as cutting edge workspace regarding facilities as some others but it has a good community, and the pricing is unbelievably cheap, perfect for a startup or a lean scaling company!
We do ask if anybody from the Ministry is reading this, please take the annoying auto-play music off the home-page, UX 101.
Locations
4 Elder Street, London, E1 6BT
17 Blossom St, London E1 6PL
14-22 Elder Street, London E1 6BT
Pricing
They have private offices for £255 per person p/m and coworking for £185 p/m for teams small and large. Price varies slightly depending on location.
Launch 22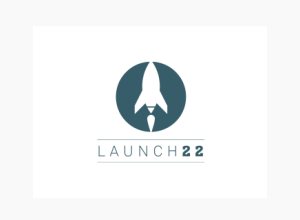 Launch 22 has a cool workspace and very reasonable pricing. It's a good space, solution and community and they've recently added the fixed desk option for more established businesses.
Locations
31a Corsham Street, London, N1 6DR
Pricing
Evening – £55 per month – Access every evening, access to mentors
Part-time – £60 per month – 5 days per month, access to mentors
Hot-desk – £220 per month – 24/7, 365 access, access to mentors
Fixed-desk – £260 per month – 24/7, 365 access, access to mentors, personal desk space
Sohoworks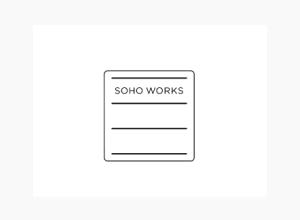 Sohoworks is based in Shoredtih, Soho works has 16,000ft of space and is aimed at startups and individuals mainly in the creative industry. It has a pretty great selection of services including tech support, postal address options, decent meeting rooms, phone booths, events and more. For a full list of benefits click here. The one thing we really love about this place is you can buy meal packages monthly.
Location
UNIT 4.07 (4th floor), The Tea Building, 56 Shoreditch High Street, London E1 6JJ
Pricing
Sitting Room – from £400 – monthly hot desk membership
Share Desk – from £550 – fixed desk monthly with secure storage
Study – from £650 – secure monthly area for between 1-10 people
Night Owl – from £225 – nighttime hot desk membership monthly
Day Lark – £40 – daily hot desking per visit
Techhub
We covered Techhub (TH) in the Campus entry earlier as part of Google Campus, but they also have a second location in London. TH is one of the best-known co-working spaces for early stage companies, probably because of Mike Butcher but it's also a pretty cool, well thought out and well-priced place to work in the middle of London's startup hub.
Locations
20 Ropemaker Street, London, EC2Y 9AR
(Campus Location) 4-5 Bonhill Street, London, EC2A 4BX
Pricing
Get in touch to find out about pricing.
The Hatch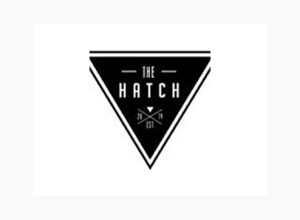 As they say on their homepage, the Hatch is designed for startups who are scaling. The space seems pretty competitive to most; we couldn't find out much more. We're guessing since it's a very focused audience demo, it will have an active and relevant community to you if your company is growing.
Location
37 Heneage St, London E1 5LJ, UK
Pricing
No listed. Any idea? Feel free to let us know, and we'll add it!
Tobacco Dock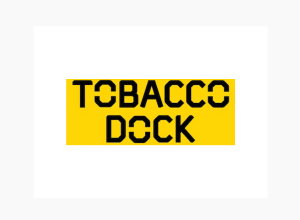 Tobacco Dock is a pretty awesome and historic place to work. It's a little outside the usual startup zone, closer to the bankers in Canary Wharf than you might like but it's an epic community and work environment. Mass Challenge London is also based there, so expect a lot of startups.
Location
The Dock, Tobacco Quay, Wapping Lane, London, E1W 2SF
Pricing
Workstation – £325 per month, plus VAT
Hot Desk – £250 per month, plus VAT
Private Office – from £3,500 a month, plus VAT
Meeting Rooms – £25-100 per hour – depending on room capacity.
You can also get an affiliate membership for £50 a month + VAT.
The Trampery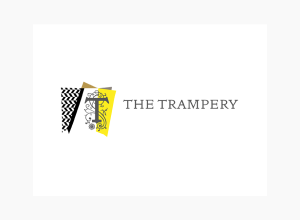 The Trampery is one of the older co-working spaces started in 2009 as a social enterprise with a focus on fostering/housing technology focused and creative companies. They have four buildings across London if you include Traveltech, we really like the multiple event spaces/sizes. They also have a lot of internal events, so if you're looking to integrate into the community fast/ never leave the office it seems pretty good! Finally, they offer flats if you want to be close to the office and always in an entrepreneurial hub, nice to see someone offering a living solution at what seems a fairly decent price.
Locations
(Shoreditch) 239 Old Street, London, EC1V 9EY
(Hackney Wick) 60 Dace Road, London E3 2NQ
(Shoreditch) 13-19 Bevenden St, London N1 6AA
Pricing
Not listed, you'll need to get in touch, as a social enterprise we would guess fair but still London. If you know, please comment below.
Timberyard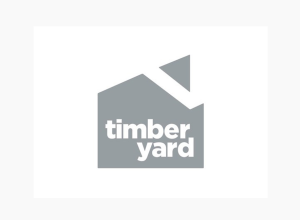 Timberyard have three locations across London and apparently some pretty epic coffee selection if you're trying to avoid Red Bull. They're a daily workspace, so you come in day to day. The aim is to provide an upgraded coffee shop for meets and work. It's perfect if you're visiting London, for meetings or for getting the team out for the day. You can book a mix of private and public spaces.
Locations
(Central London) 4 Noel Street, London, W1F 8GB
(Central London) 7 Upper St Martin's Lane, London, WC2H 9DL
(East London) 2-10 Bethnal Green Rd, London, E1 6GY
Pricing
Varies day to day and for different rooms, so to avoid six pages of pricing again, check out the links for Soho, Tiny TY and Seven Dials, for pricing, availability and spaces.
WeWork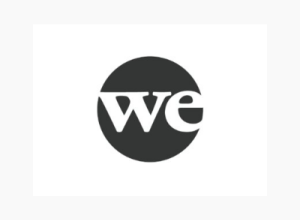 WeWork has over 50,000 members, a lot of locations and options for hot desking, dedicated desk and private offices, WeWork offers a pretty flexible and good co-working environment across locations. As a member, you'll get access to workspaces, conference rooms, intranet, partner and internal discounts also weekly events.
Locations/ Pricing
They have 17 different locations in London with specific pricing, check out all the information here.
Work Hubs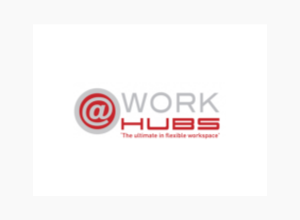 @Work Hubs is a nice blend between an excellent coffee shop and decent workspace. Broadband is as you would expect: fast, tea and coffee are free, there's also a developed community within the hub. Given the mix of daily and monthly packages, it's pretty flexible if you're passing through London or need a semi/ permanent base.
Location
105a Euston Street, London, NW1 2EW
Daily Pricing
Starter pass – £15 (Plus VAT) – 8 hours, valid for 30 days
Day pass – £29 (Plus VAT), a full day use with your own desk space
Community pass – £10 (Plus VAT), a full day use at a community table
Membership Rates
Community – £35 (Monthly, Plus VAT) – 4 days/month at a community table, 1 hr of meeting room and more
Lite – £80 (Monthly, Plus VAT) – 24 hr/month at individual desk, fixed desk, 1 hr of meeting room and more
Full Time – £300 (Monthly, Plus VAT) – unlimited usage, permanent fixed desk, 3 hr of meeting room and more.
Green House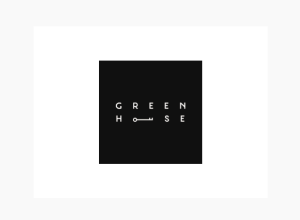 Green House is a co-working space in North London did you say? Yes, there is! Green House is focused on startups and small businesses, with three locations across London, mostly in the north.
Locations
49 Green Lanes, London, N16
8 mackintosh lane, E9
Pricing
Hot Desk – £150 per month, per person – 20 hours per week, discounts on café, wellbeing calluses and event spaces
Permanent Desk – £275 per month, per person – 24/7 access to one permanent desk with secure storage, 4 hours free meeting room time, and the ability to host an event once a year
Shared Desk – £375 per month, up to two people – One dedicated desk shared between two people, all of the above benefits of a dedicated desk.
Cooks Yard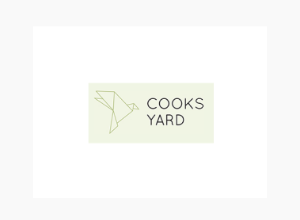 Cooks yard is a small co-working space with 16 desks, if you want something at a good price with a tight community, it might be the place for you.
Location
88 Mile End Road, London, E1 4UN
Pricing
Monthly Rate – £225 per desk
Weekly Rate – £85 per desk
Daily Rate – £25 per desk
If you book for three months, the monthly rate is £180, and for 12 months it's £160. They also have Hot Desking options, get in touch for these.
Winkley Street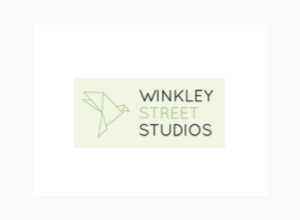 Winkley Street is run by the same people as Cooks Yard, Winkley Street is another small co-working, and it has a seemingly awesome balcony. Not much info on the smaller places but we really like the idea of the strong communities they must create.
Location
7 Winkley Street, London, E2 6PY
Pricing
Monthly Rate – £265
Weekly Rate – £85
Daily Rate – £25
If you book for three months, monthly goes down to £235, for six months it goes down to £215.
More coworking spaces will be added at some point…
eOffice
Rentadesk – Bloomsbury House
The Clubhouse
The Office Group
White Bear Yard
Net.Works. – Islington
Small Works – Victoria
Impact Hub King's Cross
Aspirations Workspace
Accelerate West
Maker Wharf
Techspace – Old St. Underwood St.
Co-Work @Hub
Interchange – Atrium
Bathtub to Boardroom – City
Desk Address
Purple Patch
Workhouse One
LyndonGoode
Edspace
Collective Temperance Hospital
Creative Blocks
Millers Junction
DeskNinja
Techspace
Knight's Court
The Doughnut Factory – The Collective Elevator
Collective Base KX
The Shed
The Den – The Collective Elevator
Hideaway Work Space
Club Row Collective
Runway East
Office Bloc
Hackney Cogs
Warner Yard
West One Working
Winkley Street Studio
Work Pad – Lexington Street
The Brew
The Refinery
The Third Door
Tileyard Studios
The Piano Club
Rentadesk – Artist House
Shoreditch Works
Sohost
Founder Workspace
Hampstead Design Hub
IDEALondon
Le Bureau
Office Club
Oval Office
East One Studios
Exchange at Somerset House
Co-Work
@Work Hubs
465 Brixton
Bathtub to Boardroom – East
Bootstrap Company
Canal Studios
The Brew – Victoria House
Rockstar Hubs
The Soho Collective
Related: Business rates